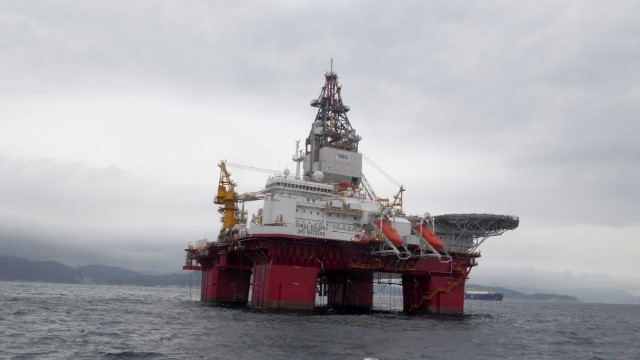 Drilling contractor Songa Offshore is to close its Aberdeen office with the loss of 24 jobs as part of a global restructuring.
The Norwegian company, whose registered office is in Cyprus, said 200 jobs would go world wide as it transformed from being largely a projects organisation to an "optimised operating organisation".
Chief executive Bjørnar Iversen, said the drilling contractor market was "horrible" and the decision to close the Aberdeen office – which opened in 2014 – was a difficult one, but essential for the continuation of the business.
"We are currently in consultation with our people in Aberdeen where we have 15 employees and nine consultants who will be losing their jobs. The market is horrible. It is very, very gloomy."
Iversen could not give a firm date for the Aberdeen shutdown but said it would happen during 2016.
Aberdeen was chosen by Songa Offshore as a base for its new and expanding Technical and Projects business unit, opening in January 2014, months before the oil price rout which had ravaged the entire oil and gas sector and had led to dozens of drilling rigs tied up across Europe and beyond.
Headcount reductions will primarily take place in the project organisation in South Korea and the project supporting organizations in Stavanger and Aberdeen.
More than 50 employees and a similar number of contractors will go in Songa's Norwegian operations which also includes Oslo and Bergen.
The overall number of onshore employees and contractors, is proposed to be reduced by up to 200, comprising 76 employees and 124 contractors. The offshore organisation is not affected by this process.
Songa said it will centralise the support functions out of Norway, closing offices in Aberdeen and South Korea.
The process will also affect operations and staff in Cyprus, .
Songa aims to save $30million as a result.
Recommended for you

9/11 survivor tells Aberdeen conference about her move to sustainability