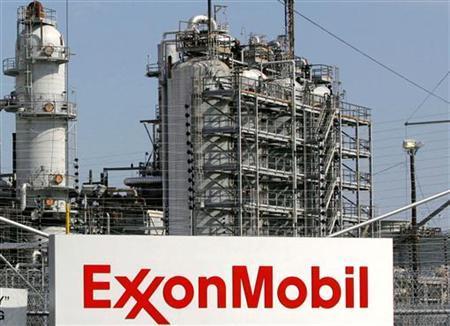 Exxon Mobil has announced estimated 2015 earnings of $16.2billion compared with $32.5billion a year earlier.
Higher downstream and chemical earnings were offset by sharply lower commodity prices in the upstream.
"While our financial results reflect the challenging environment, we remain focused on the business fundamentals, including project execution and effective cost management," said Rex W. Tillerson, chairman and chief executive officer.
"The scale and diversity of our cash flows, along with our financial strength, provide us with the confidence to invest through the cycle to create long-term shareholder value."
Upstream earnings were $857 million in the fourth quarter of 2015, down $4.6billion from the fourth quarter of 2014.
Lower liquids and gas realizations decreased earnings by $3.7billion, while volume and mix effects increased earnings by $100 million, benefiting from new developments.
All other items, including the absence of both the prior year US deferred income tax effects and recognition of a favorable arbitration ruling for expropriated Venezuela assets, decreased earnings by $960million.
A $538 million loss in the company's US oil and gas business was offset by a near doubling in profit from Exxon's refineries, according to the statement.
Output of crude and gas jumped 4.8%. The company cut natural gas production throughout the Americas and Europe.
Exxon Mobil completed six major upstream projects during the year and achieved its full-year plan to produce 4.1 million oil-equivalent barrels per day.
The new developments in Canada, Indonesia, Norway, the United States and West Africa added 300,000 oil-equivalent barrels per day of working interest production capacity.
Earnings per share, assuming dilution, decreased 49% to $3.85.
Exxon's results follow closely on the heels of BP's worst results in 20 years.
BP's shares dived by 8%, sparking losses throughout the sector on London's FTSE 100 Index as oil prices also came under pressure once more.
Shell, which reports its annual results on Thursday, fell more than 3%.
The annual loss at BP compared with profits of 8.1 billion US dollars (£5.6 billion) in 2014, and marks its worst for more than 20 years as the collapse in the cost of crude has reached levels not seen since the 1986 oil price crash.
Recommended for you
X

Updated: Songa boss confirms 24 jobs to go in Aberdeen