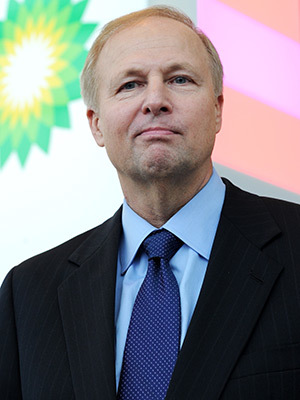 BP's mammoth annual losses have laid bare the impact of the tumbling cost of crude, with the rout now reaching levels not seen since the oil price crash in 1986.
Exxon Mobil has also seen its profits halved as the cost of oil plummets.
Here are some of the key questions surrounding the fall in oil price.
Q: Why are oil prices falling?
A: The cost of crude has collapsed by more than 70% since a peak of around 115 US dollars (£80) a barrel in summer 2014, falling below 28 dollars (£19) a barrel at one stage, as large producers such as Saudi Arabia maintain production levels, putting US shale rivals under pressure.
This over-supply has come at a time of falling demand as the global economy has slowed and China's growth has dropped to its lowest level for 25 years.
Iran has also added to the world's oil glut when western-imposed sanctions were lifted last month.
Q: What is the impact of the crude price collapse?
A: Prices have been falling at the petrol pumps as a result, with supermarkets recently cutting the price of petrol and diesel to under £1 a litre for the first time since 2009.
This has provided a boost to consumers, helping keep inflation at ultra low levels. This is expected to push back the timing of an interest rate hike towards the end of this year, or even into 2017. That is good for borrowers, but bad for savers.
Q: What does the oil price rout mean for the economy?
A: Bank of England governor Mark Carney believes sharply lower oil prices will be good for growth overall, saying last week that it was a "net positive for the global economy in my view".
It has already significantly boosted car sales in America, which is helping the US economy. But there are fears for global growth as lower oil prices hit emerging economies, which are more important than ever before for worldwide gross domestic product.
Q: Will oil prices keep on falling?
A: Industry hopes were recently raised after Russia, Saudi Arabia and other Opec nations were understood to be close to beginning talks about cutting production to stem oversupply.
BP boss Bob Dudley has said he believes oil prices will begin to recover in the second half of 2016, rising to 50 to 60 US dollars (£35-£42) a barrel by the end of the year as production is cut and demand grows from China and the US.
Q: So are oil price falls good news overall for Britons?
A: Unfortunately, falling oil prices have combined with concerns over China's economy to send global stock markets diving in to the red, with the FTSE 100 Index briefly entering so-called bear market territory last month – meaning it fell more than 20% off last year's all-time high of 7,100.
This affects millions of people who have money tied up in pension funds as well as those with other stock investments.
The oil price woes have also caused swathes of job losses across oil companies.