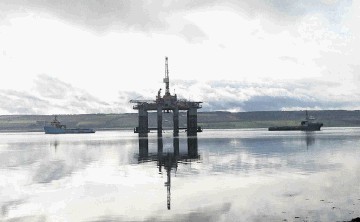 As most of the battered oil industry looks ahead to 2017 for a solid recovery, signs are emerging that the downturn pain could last even longer for owners of the floating rigs that drill in water more than two miles deep.
The world's largest offshore rig contractors are expected to see sales tumble 25 percent this year and another 10 percent in 2017 — though a glut of parked drilling vessels could push revenue down even further next year, Andrew Cosgrove and William Foiles, analysts at Bloomberg Intelligence, wrote Thursday in a report. Also on Thursday, Fitch downgraded the credit rating of Transocean Ltd., the world's largest offshore rig owner, and revised its outlook to negative from stable.
"Expectations that offshore drillers' sales declines will ease over the next two years may need a reality check," the analysts wrote. "The slide may worsen as an oversupply of rigs intensifies, further pressuring day rates and utilization."
The worst crude market in 30 years forced the industry to slash more than $100 billion in spending and cut more than 250,000 workers last year. More spending cuts are expected this year. Schlumberger Ltd., the world's largest oil services provider, said last month that any significant recovery in its activity levels "will be a 2017 event" after a "positive movement" in oil prices comes this year.
Worst-Off
The offshore rig owners may not be so lucky. Just to meet analyst expectations that revenue will slip another 10 percent next year, the companies would need to sign contracts for $6.8 billion worth of new work, according to Bloomberg Intelligence.
A recovery among rig owners could lag the overall crude market by about 12 months, Fitch Ratings Inc. said Thursday in a report, which lowered Transocean's rating to "BB" from "BB+".
"Fitch has pushed back its recovery inflection point estimate into the second half of 2018 from late 2017/early 2018," according to the report. "A recovery to more robust operating and financial metrics is not likely to happen until after that point."
Recommended for you
X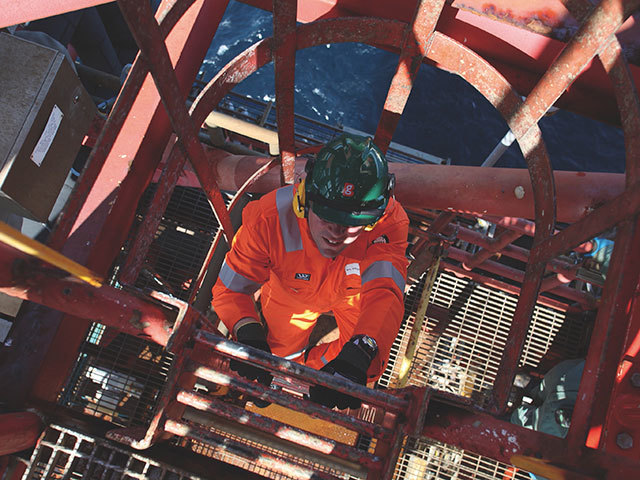 BG fourth-quarter profit declines 54%, beating analyst estimates