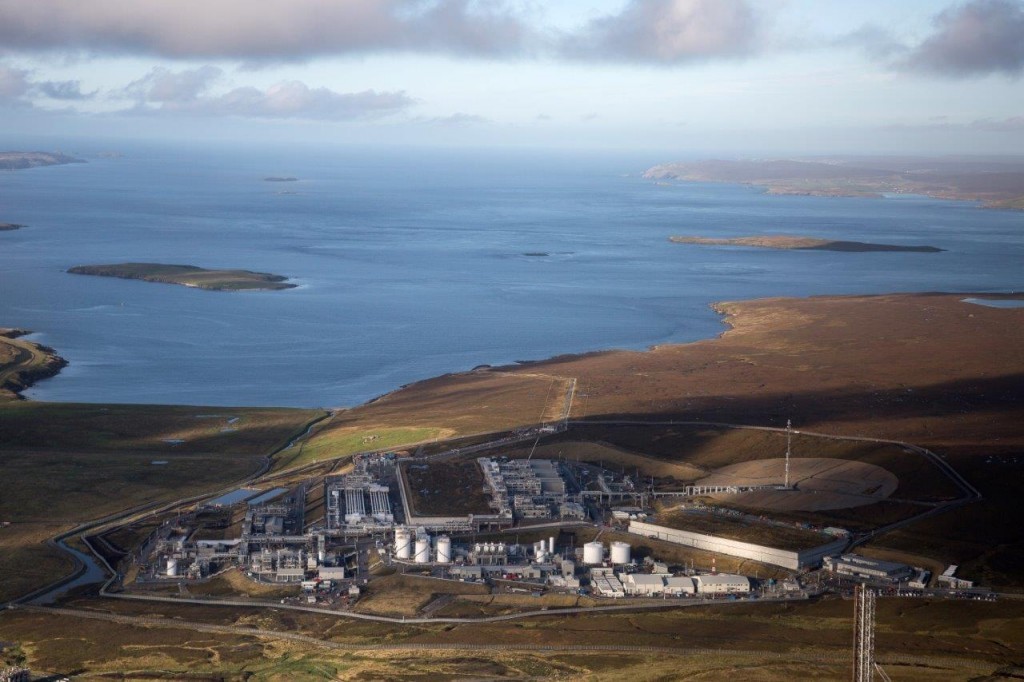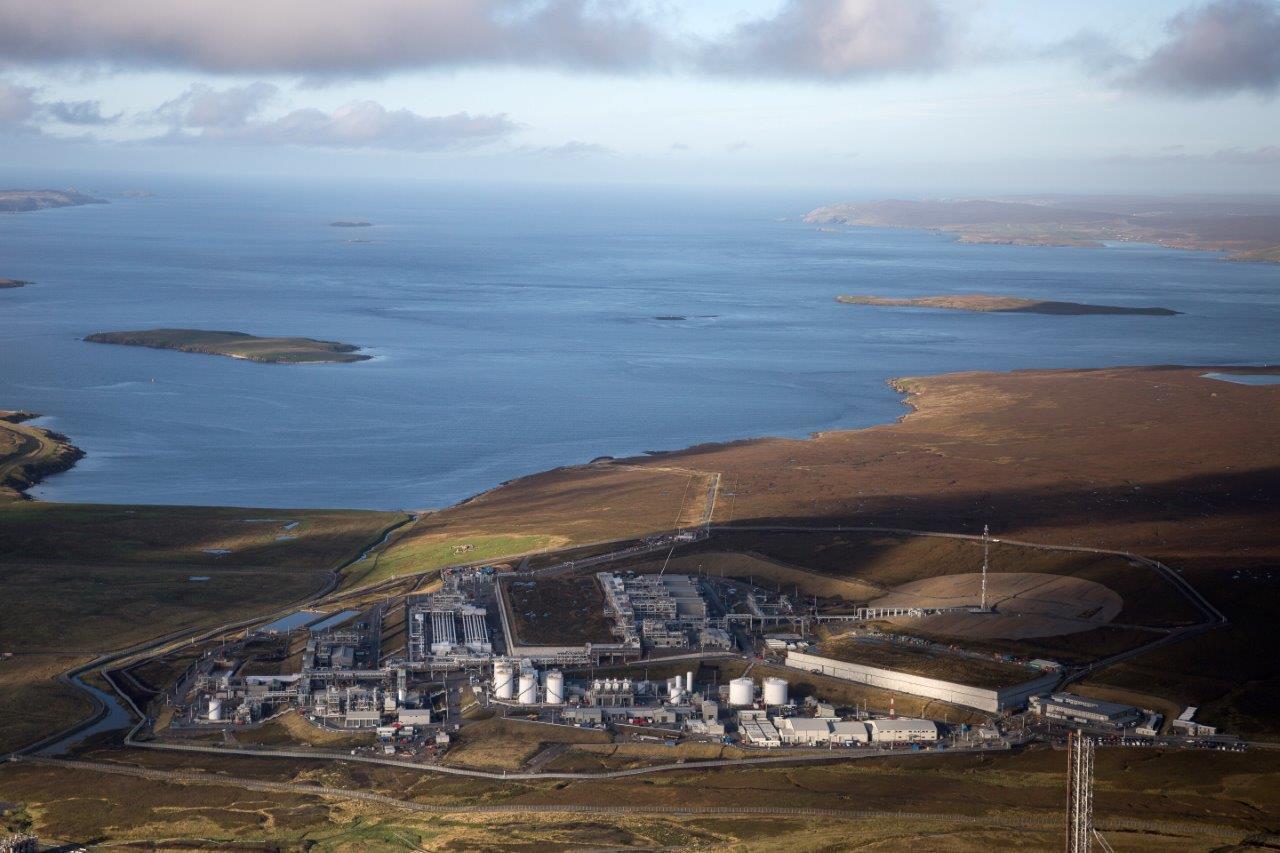 Total today confirmed first gas from its flagship Laggan-Tormore project. Want to know how much it cost, which contractor was responsible for drilling and how many jobs it will create? Here's everything you need to know about the West of Shetland scheme.
1. What is Laggan-Tormore?
Laggan-Tormore is Total's major development project of two gas fields located 125kms North-West of Shetland in blocks 206/1a (P911) and 205/5a (P1159). Laggan was discovered in 1986 and Tormore was discovered in 2007. In 2010 Total was given approval by the UK Government to develop both fields together. They were developed using the first fully sub-sea to shore development scheme ever seen in UK waters, meaning that there are no offshore surface platforms. At 600m depth, the wells are in the deepest, coldest and roughest waters ever drilled offshore in the UK.
2. What sort of reservoirs are they?
Both Laggan and Tormore are gas condensate fields, lying at a depth of between 3,500m and 3,900m. Both reservoirs are Palaeocene age, of good quality and are made up of thin layers of gas bearing sand separated by thin layers of shale.
3. How will WoS gas be transported to the UK?
The four wells that have now started production send their gas to the newly constructed Shetland Gas Plant via a 143km long import pipeline. Following treatment there, the processed gas is exported to the UK mainland. This is done with a further 234km long export pipeline which has also been constructed and installed as part of this development. This connects the Gas Plant to the existing FUKA line in the northern North Sea, which in turn delivers the gas to the UK via the St Fergus terminal near Peterhead in Scotland for final processing into sales gas and commercial export.
4. What will the daily production be?
Daily production will be c.90,000 boe p/d
5. How long will these fields produce gas?
The fields have an estimated life span of 20 years
6. How does the sub-sea system work for Laggan-Tormore?
Developing a subsea production system capable of semi-autonomous remote operation beneath 600m of water, located more than 140km offshore, is a complex challenge. We installed six-slot manifold templates on the seabed at both Laggan and Tormore. Each manifold template is vast: approximately 30m wide, 40m long and 21m tall and weighing in at 900 tons. Each manifold has six slots for production wells.
7. Laggan-Tormore isn't the first development West of Shetland, what makes it different?
It is the first gas development West of Shetland. Until today, only oil was recoverable from this harsh frontier area and according to DECC as much as 17% of the UK's remaining yet to find gas reserves are 'stranded' as a result. Much of what was previously out of reach can now be further explored and potentially developed thanks to Laggan-Tormore, which represents a boost to the UK's economy as well as its energy security. Boosting capacity for gas also helps with the UK's pivot away from coal toward less carbon intensive forms of energy.
8. There are other sub-sea developments in the North Sea, why is Laggan-Tormore different?
Laggan-Tormore is the first completely sub-sea development in UK waters longest tie back to a onshore terminal instead of a platform. With the wells situated in such deep cold waters, and with the surface conditions being so harsh, Total decided that having the usual surface production platforms would be potentially unsustainable. Therefore Total engineered existing sub-sea technologies in new ways in order to bring production from Laggan-Tormore all the way back to shore in Shetland.
9. Why build a gas plant on Shetland?
It would not have been technically possible to transport the gas from Laggan-Tormore all the way from West of Shetland to the UK in one long stage. In order to ensure continuous flows from the well, the flowlines are injected with MEG to stop condensate freezing. There are limits to the distance MEG and gas mixed can be piped . It is also necessary to remove the MEG from the gas. Therefore Total devised the solution of building a gas plant on Shetland to limit the distance from the wells as much as possible and to remove the MEG from the wet gas at that point.
10. What's so special about the SGP?
The SGP is hugely complex and built on a large-scale. It was one of the biggest individual building programmes in the UK since the London Olympics, employing 2,500 people at the peak of its construction. It was designed to be able to process around 500 million cubic feet of gas a day. That's more than Laggan-Tormore will produce: we built the SGP at over-capacity in order to facilitate further exploration of the West of Shetland area for gas. Total has ensured that future developments, both its own and those of other companies in the oil and gas industry, can now be launched more easily as a result.
Furthermore, despite the scale of the SGP development, Total did everything it could to minimise its impact on the environment. Two large peat stores accommodate 650,000m³ of material excavated during the pre-construction phases. This means that the peat was not destroyed. Its CO2 remains safely locked in the peat and we also avoided the CO2 emissions that would have occurred from transporting such large volumes off site. Once the SGP ceases production, the stores can then be removed and the peat safely used to restore the site to the same condition before development. There was also rigorous protection of the local wildlife and the archaeology found in proximity to the site.
11. How long did it take to build?
The project took five years to complete.
12. How much did it cost?
The development represents a £3.5bn investment.
13. How many people will it employ now that it is complete?
There will be around 80 permanent jobs based at the SGP. Many of these jobs will hopefully be filled by Shetlanders and Total has funded apprenticeship schemes at the local college in order to provide training for a generation of young people to work at the SGP and have rewarding careers with Total.
14. Why did Total want to build such a development with over capacity?
DECC estimates that as much as 17% of the UK's remaining yet to find gas reserves are located West of Shetland. Therefore it made sense for Total to look at ways to make use of this resource to ensure a reliable and secure domestic supply of gas for the UK.
15. Who are Total's partners in this development?
Total is the operator of the Laggan-Tormore fields and hold a 60% stake. Our other partners are DONG (20%) and SSE E&P UK (20%).
16. Who were the major contractors involved in the construction of this development?
• FMC – subsea control and production systems
• Allseas – pipelines
• Subsea7 – subsea lines, umbilical and subsea tie-in and precommissioning work
• North Atlantic Drilling – Drilling
• Petrofac – SGP construction
• Yokogowa – control systems supply
• GENP – turbocompressors
• Solar – turbogenerators
• Roadbridge – SGP site preparation works
Total's new UK managing director, Elisabeth Proust , said the firm's £3.5billion West of Shetland investment was a much needed reminder that there was still everything to play for in UK energy sector – regardless of oil price. Read the full interview here.
Recommended for you

TotalEnergies to tender contracts for Glendronach with FID due imminently