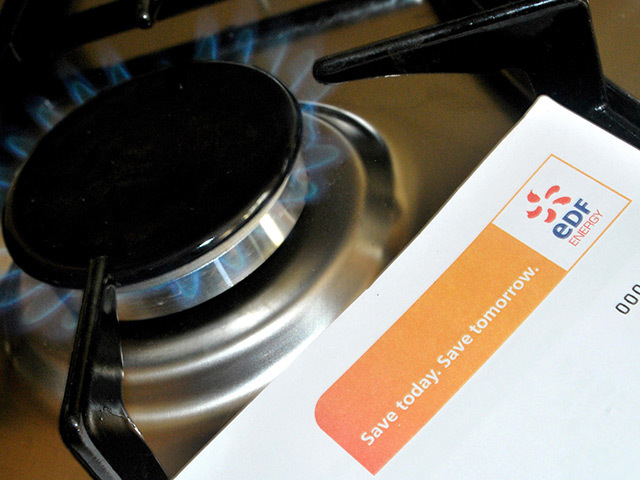 Ministers are continuing to watch energy companies "like a hawk" to ensure they pass on lower oil and gas prices to bill payers, Energy Secretary Amber Rudd has said.
Ms Rudd described the moves by British Gas and EDF Energy to cut gas bills as "a good start" but insisted all energy suppliers should pass on cost reductions to consumers.
Centrica-owned British Gas said it will reduce gas prices by 5.1%, benefiting around 6.8 million customers, while rival EDF Energy is to bring down its standard gas tariff by 5%, making bills cheaper for around 900,000 customers.
During Commons energy questions, Ms Rudd said: "Average domestic gas prices fell by £37 during 2015, six major suppliers have announced a further cut in their tariffs as two announced this morning.
"It's a good start but the Government expects all suppliers to pass on reductions in the costs of supplying energy to consumers and I have met with all the major energy suppliers in recent months to make this point crystal clear."
Shadow energy secretary Lisa Nandy questioned whether the Government had halted an investigation into whether families should pay less for their energy and suggested ministers may have lost focus.
But Ms Rudd insisted she was continuing to monitor suppliers.
Ms Nandy said: "Just over a year ago the Government announced an investigation into whether families should pay less for their energy because of the fall in the wholesale price of gas.
"The Chancellor told the Telegraph that falling oil and gas prices should bring cheaper household bills, a spokesman added that the Government was conducting a series of studies of utility companies to examine whether action was needed.
"It was backed by the Prime Minister, the then-energy secretary, and the former chief secretary to the Treasury.
"It was reported that ministers would be watching those energy companies 'like a hawk'.
"Can you tell us what happened to that study and what action was taken?"
Ms Rudd replied: "I can reassure you that we continue to watch the energy companies like a hawk and that I am pleased to see we are continuing to see these reductions, just two this morning.
"I hope you will join me in welcoming those reductions because of course the great news is for consumers."