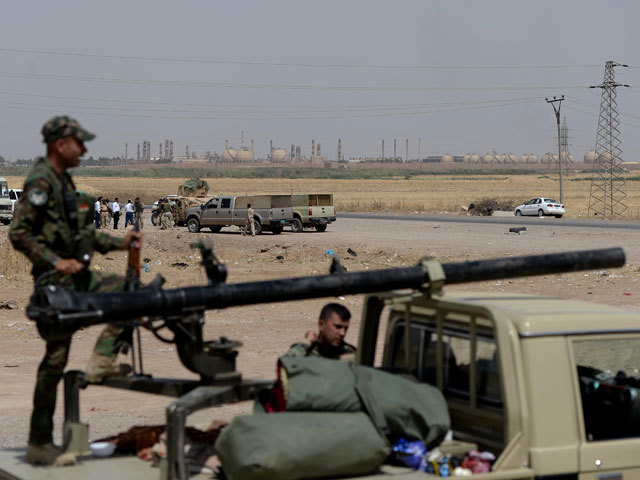 IS (Islamic State) are said to have reduced the salaries of fighters – because of the low oil price.
According to leaked documents, it appears pay for foreign fighters has been reduced by as much as 50%.
Documents which are said to have come from the organisation's "treasury department" reference the "jihad of wealth" and the "jihad of soul".
The Independent said IS also referred to the "exceptional circumstances" it is currently facing as the reason salaries are being cut by half.
The decision to reduce pay is also said to be turning IS fighters away.
Last month, it was report the group had been raising up to $4.5million a day, with "oil its biggest earner".
Recommended for you

Biden urges oil companies to cut prices after Shell's profit doubled