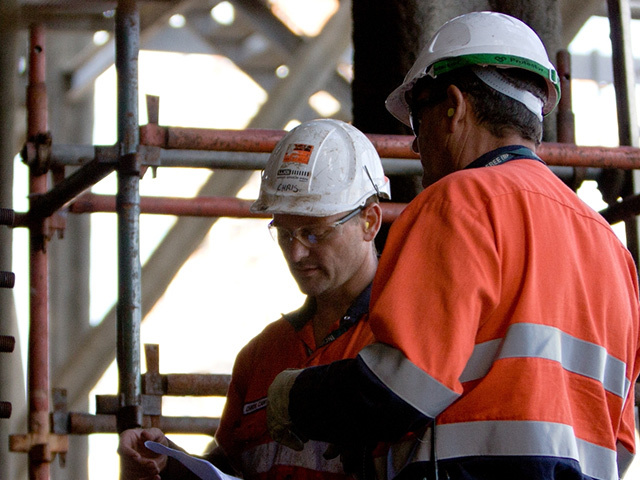 Wood Group is diversifying its business and entering a new market in the latest sign that times are changing in the North Sea oil and gas industry.
The Aberdeen-based energy service giant said yesterday it had secured a new five-year framework agreement from Valero Energy to provide services for one of western Europe's largest and most complex petrochemical plants.
Wood Group Industrial Services (WGIS) – part of the company's PSN business – will carry out surface preparation and apply protective coatings at the onshore Pembroke refinery in south-west Wales.
WGIS managing director Hugh Pelham said: "WGIS has the broad capabilities and experience that positions us well to further extend our expertise into the downstream process and energy market.
"This is demonstrated by this contract win with Valero Energy, where our focus will be working in partnership with our client to deliver effective and efficient services to enhance the integrity of the asset."
The new contract comes with a one-year extension option and marks a new milestone for Wood Group as it – like most other oil and gas supply chain firms – tries to find new ways of generating income following the slump in oil prices.
Wood Group, which is due to report 2015 results next week, saw pre-tax profits from continuing operations plummet more than 30% to £102.2million during the first six months of last year. This was compared with profits of £148.5million a year earlier.
Revenue fell to £1.7billion in the latest period, from just over £2billion previously.
In December, the FTSE 250 Index-listed company said its outlook was in line with previous guidance for earnings before interest, tax and amortisation of around £325million, down from £384million in 2014.
The group is also adapting to a change of top management, with Robin Watson having taken over from Bob Keiller as chief executive at the start of the year.
Its move into the downstream sector is the result of a contract awarded by the Pembroke refinery's US-based owner, Valero, which acquired the site from US oil giant Chevron early five years ago in a £510million deal.
Texas-based Valero and its subsidiaries – employing about 10,000 people globally – are focused on the manufacture and marketing of transportation fuels, petrochemical products and power.
Its Welsh refinery processes 270,000 barrels of oil per day and employs about 600 people, with roughly 400 contractors.
The plant hit the headlines in July 1994, when a large explosion left 26 people injured. The blast damaged properties within a 10 mile radius and was heard up to 40 miles away. The resulting blaze took hours to extinguish, with fire crew drafted in from Swansea and Cardiff.
In 1996, an oil tanker on its way to the refinery struck rocks off nearby St. Ann's Head and spilled 73,000 tonnes of crude in one of the UK's worst environmental disasters.
Another tragedy in June 2011 saw a storage tank explode at the site, killing four refinery workers and seriously injuring a fifth.
Recommended for you

Wood lands contract for largest gas reserve in Turkey