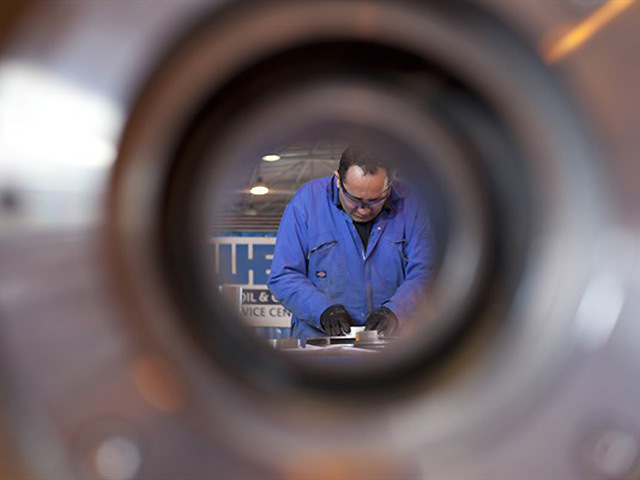 Scottish engineering firm Weir Group has warned 2016 would be "another challenging year" as it reported a substantial pretax loss in 201.
The engineering company, which serves the natural resources and power sectors, reported a £199.8 million loss before tax from continuing operations in the year ended January 1, swinging from a £149.1 million profit in 2014.
Chief executive Keith Cochrane, described market challenges as "unprecendented".
"Despite market challenges which are unprecedented in recent years, Weir has delivered a resilient performance in minerals, maintained leadership and market share in oil & gas, and created an additional platform for growth with the new flow control division.
"As Weir has always done, we adapted quickly to market conditions. Costs were aggressively reduced while the cash generative nature of the business supported continued investment in our strategic priorities.
"Given ongoing market conditions, 2016 will be another challenging year.
"As a result, we are planning for a further reduction in constant currency group operating profits, driven primarily by lower activity levels in upstream oil and gas markets.
"We will continue to invest for the medium term supported by our aftermarket-focused business model, further cost reduction initiatives, non-core asset disposals and a clear focus on cash generation, to ensure we benefit fully and quickly when markets improve."
Despite the loss, Weir maintained its dividend in 2015 at 44.0 pence per share.
Before exceptional items, Weir managed to report a pretax profit from continuing operations in 2015, but this was down year-on-year to £219.8 million from £408.5 million.
Exceptional items dragged Weir to that loss in 2015, with impairments totalling £365million, including a £225million impairment against its oil & gas division.
Lower revenue in 2015 also contributed to the results, falling to £1.91billion from £2.43billion last year, whilst cash from operations experienced a slight fall to £396million from £421million.
That pushed its operating profit down to £259million from £450million as its operating margin was squeezed to only 13.5% from 18.4%.
Weir said it is "aggressively responding" to current market conditions, which is seeing miners and oil and gas companies scale back on investment due to falls in commodity prices. Weir said it delivered £110million in annualised savings in 2015, and plans to make a further GBP40.0 million saving this year.
Weir lowered its net debt in 2015, which stood at £825million at the end of 2015 compared to £861million at the end of 2014.
Recommended for you

Partners Group to acquire vessel operator North Star