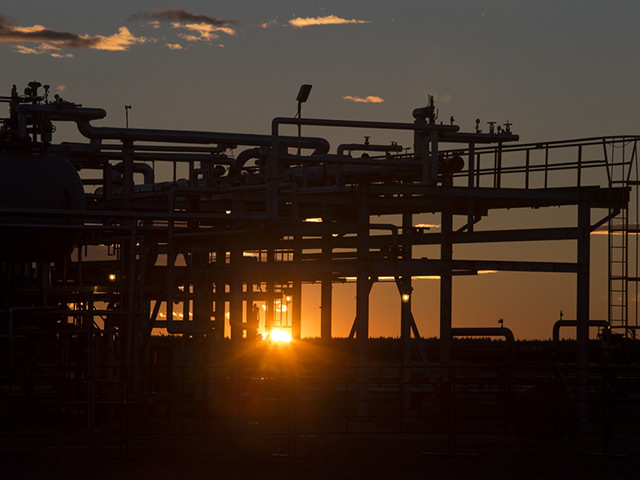 Apache Corp cut its annual capital budget by nearly two-thirds and reported a quarterly loss smaller than analysts had expected as its costs fell.
The company set a capital budget of $1.4 billion-$1.8 billion for this year, much lower than the $4.17 billion it spent last year.
Apache also forecast total proforma production of 433,000-453,000 barrels of oilequivalent per day (boepd), excluding minority interest in Egypt and tax barrels.
This is 7-11% lower than its 2015 proforma production of 486,000 boepd.
Chief executive John Christmann, said, "During 2015, we completed several important portfolio-related transactions and used the proceeds from asset sales to significantly improve our liquidity and financial position.
"We reacted quickly to the lower price environment by dramatically reducing our activity levels and taking decisive steps to attack our overhead, operating and capital costs.
Christmann continued, "With current 2016 strip prices 30 to 35% below year-ago levels, we believe a conservative plan and a flexible capital spending program are paramount to protecting the financial position we have worked hard to establish over the last 18 months.
"Accordingly, we are reducing our 2016 total capital program to $1.4 to $1.8 billion, which the company will adjust up or down to align with actual commodity prices and resulting cash flow. This is a reduction of more than 60% from 2015 levels and more than 80% from 2014 levels."
Apache said it plans to achieve cash flow neutrality for the full year 2016 assuming flat WTI and Brent oil prices of $35 per barrel
The net loss attributable to Apache's common shareholders widened to $7.21 billion, or $19.07 per share, in the fourth quarter ended Dec. 31 from $4.81 billion, or $12.78 per share, a year earlier.
Total revenue more than halved to $1.26 billion.
Recommended for you

Neptune Energy more than trebles year-on-year Q1 profits