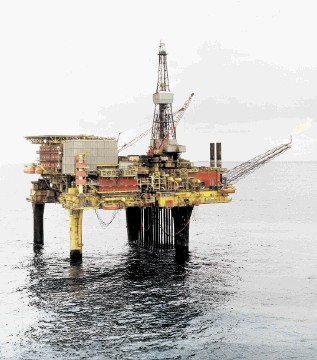 Diesel specialist Bartech Marine Engineering has won further UK North Sea work from Fairfield Energy after cutting its rates amid the offshore industry crisis.
Bartech, based in Colchester, Essex, said the new three-year maintenance contract with Fairfield, which is now wholly focused on decommissioning its Dunlin assets, took the total value of work for the firm to date to £700,000.
Financial details of the latest deal, which sees Bartech providing support for Fairfield's fire pump and emergency generator engines until the end of 2018, were not disclosed.
Bartech managing director Paul Bleck said: "Over the years, we've worked hard to help Fairfield reach their goals and this contract highlights both companies' desire to work together.
"From Fairfield's point of view, this arrangement allows them to enjoy fixed, low prices in what is a pretty turbulent market at present, whilst still tapping into the expertise that we provide.
"For us, it's great that a company is keen to commit to working with us for three years as we enjoy working with businesses on a long-term basis to help them get where they want to be.
"The contract will allow us to maximise the value that we're adding to Fairfield".
Offshore workers, oil and gas supply chain firms and others are all having to accepted reduced rates as North Sea operators slash their costs in an attempt to make operations viable.
Bartech said Fairfield approached it with "the specific agenda of locking in their reduced rates for the next three years".
It added: "The two companies have worked together extensively in the past, with Bartech servicing Fairfield as part of numerous projects."
These have included the supply and installation of replacement engines, upgrades to old technology and routine equipment health checks.
One particular piece of work between the two involved Bartech sourcing, overhauling and converting a replacement engine, which as a one-off job is said to have saved Fairfield several hundred thousand pounds.
Bartech – founded in 1987 – works with most of the main oil and gas companies, including Shell, Taqa, Centrica, ConocoPhillips, Talisman and Premier Oil, taking on projects such as equipment health checks, engine replacements, repairs, upgrades and more.