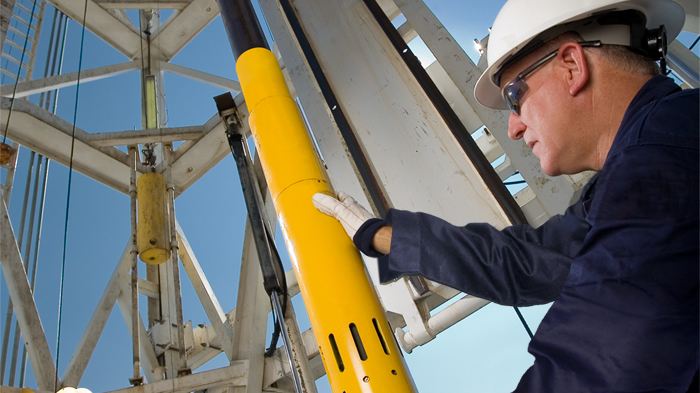 Explorers parked more drilling rigs in US oilfields as the rest of the world looks to shale producers to arrest the worst crude downturn in 30 years with more cutbacks.
Rigs targeting oil in the U.S. fell by another 13 to 400, after more than 100 were idled since the start of the year, Baker Hughes Inc. said on its website Friday.
The report marks the 10th straight week of declines in the number of working rigs. Natural gas rigs gained by 1 to 102, bringing the total down by 12 to 502.
Texas took the brunt of the week's cuts. The Eagle Ford Shale in South Texas idled 8 rigs, bringing the total working in the region to 41. One rig was idled in the Permian Basin.
Rigcounts in the D-J Niobrara and Williston Basin were both unchanged.
After falling 31 percent in 2015, crude is down another 8 percent this year on speculation a worldwide surplus will be prolonged because of rising U.S. stockpiles that have swelled to the highest level in more than eight decades.
Global producers are in discussions about a site for a meeting next month on a possible production freeze, Venezuelan Oil Minister Eulogio Del Pino said during a television broadcast on TeleSur.
"Oil is stabilizing above $30," Ric Spooner, a chief analyst at CMC Markets in Sydney, said by phone.
"U.S. production cuts are by far the most likely source of further price support for the oil market, rather than any talks between Venezuela, Russia and other producers."
America's oil drillers have been idling rigs since October 2014 as the world's largest crude suppliers battle for market share. Despite the cutbacks, U.S. production has remained stubbornly high as new techniques that increase efficiency keep the oil flowing.
Production fell by 33,000 barrels a day to 9.14 million, the lowest since October. It was the fifth straight week that U.S. output has declined.
Recommended for you

Centrica chief trying to get the UK to speed up carbon capture