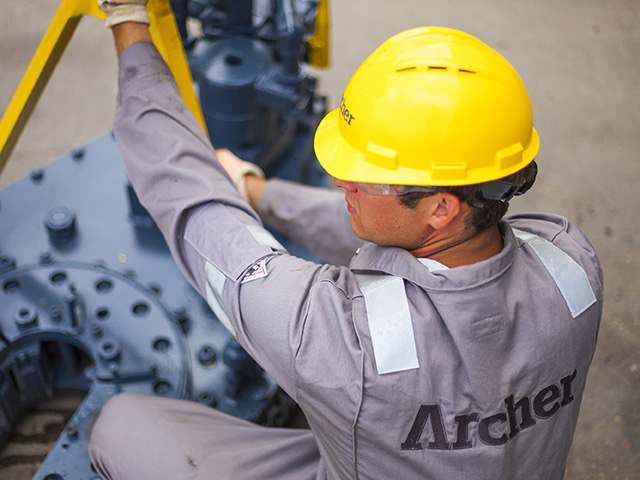 Well services firm Archer reported a net loss of $244.1 million in its fourth quarter 2015 results as it caught the blowback from impairments valued at $177.5million.
The Norwegian firm revealed revenue as down to $282.5million in the fourth quarter down $39.5million from the previous three months.
The company also reduced its global headcount from 6,100 to 5,900 during the period.
In a statement to investors, Archer said: "As a consequence of the continuing difficult market environment, which, after a short recovery in early 2015, saw prices for oil and gas drop below break even levels, many customers significantly cut back their expenditures with a direct impact on the demand for our services."
As a result the company recorded impairment charges from continuing operations totalling $50.2 million related to goodwill and fixed assets.
Revenue for the year ended December 31, 2015 was $1.3 billion, $276.6 million or 17.3% lower compared to the revenue for 2014.
Fourth quarter North Sea revenue was $110.2 million, an increase of $2.8 million or 2.6% sequentially, mainly following the award of new Platform Drilling contracts in the UK.
Archer said revenue in the North Sea Area decreased by 30.1% in 2015 compared with 2014 with significant reductions in number of operating rigs adversely impacting the demand for our services combined with an unfavourable evolution of exchange rates versus the US dollar.
It said: "With the unbroken pressure on the price of oil we do not expect a positive turn in market activity in the short and medium term.
"As a result activity levels and pressure on pricing will impact all of our activities and geographies. We will continue to take all necessary steps to further reduce our costs and investments and focus on positive cash flow to minimize the impact."
Recommended for you

Petrofac upbeat for the future after trimming losses