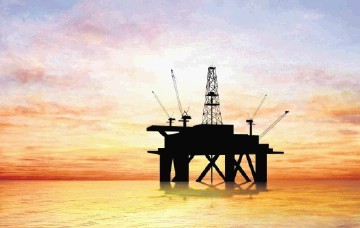 Turkey's state oil company will press ahead with plans for an initial public offering as soon as next year, but only if oil prices return to at least $60 a barrel from near $30 now, said chief executive Besim Sisman today.
Turkiye Petrolleri will complete preparations, which include securing internationally recognized accreditation for its reserves, by the middle of next year, Sisman said in an interview in Istanbul.
The Ankara-based company has had preliminary talks with Borsa Istanbul and Turkey's biggest brokerage, Is Yatirim Menkul Degerler, he said. TP hasn't decided how large a stake it may offer investors, Sisman said.
The IPO, originally proposed when oil was trading at over $100 a barrel, is part of a government privatisation drive to raise cash for the budget as well as to help finance investments in Turkey and abroad.
TP plans $3.2 billion of investments this year, including $2.5 billion in projects outside Turkey, Sisman told state-run Anadolu Agency in December.
"We are doing our homework and preparing the company for the IPO," he said Tuesday. "We will make it ready and then the government will decide whether to sell, but for an IPO we must have oil prices at least at $60 a barrel."
Sisman expects crude oil prices, which have averaged less than $32a barrel in New York during the past two months, to start rising again once the US. depletes stockpiles accrued during the shale-oil boom.
Sisman said he hopes ventures in the Caspian Sea and Mediterranean and Afghanistan will help lift TP's value by the time of the offering. TP, which gets most of its revenue from abroad, produces around 105,000 barrels of crude a day from the Azeri-Chirag-Guneshli fields in Azerbaijan, the Missan and Badra fields in Iraq and Russia's Baytugan, he said.
TP had $262 million of net income on sales of $3.47 billion in 2014, according to its website.
The company signed a deal with Calik Enerji of Turkey and Afghanistan's Bayat Energy to start drilling in the country's Totimaidan block, Sisman said. TP has a 40% stake while the others each have 30%. The initial investment for drilling will be $90 million, according to TP's website.
TP's gas operations in Iraq's Mansuriyah field, a venture with Kuwait Petroleum Co., have been halted after Islamic State militants attacked the area, Sisman said.
Recommended for you

OPEC+ sticks to small supply hike as EU eyes Russia oil ban