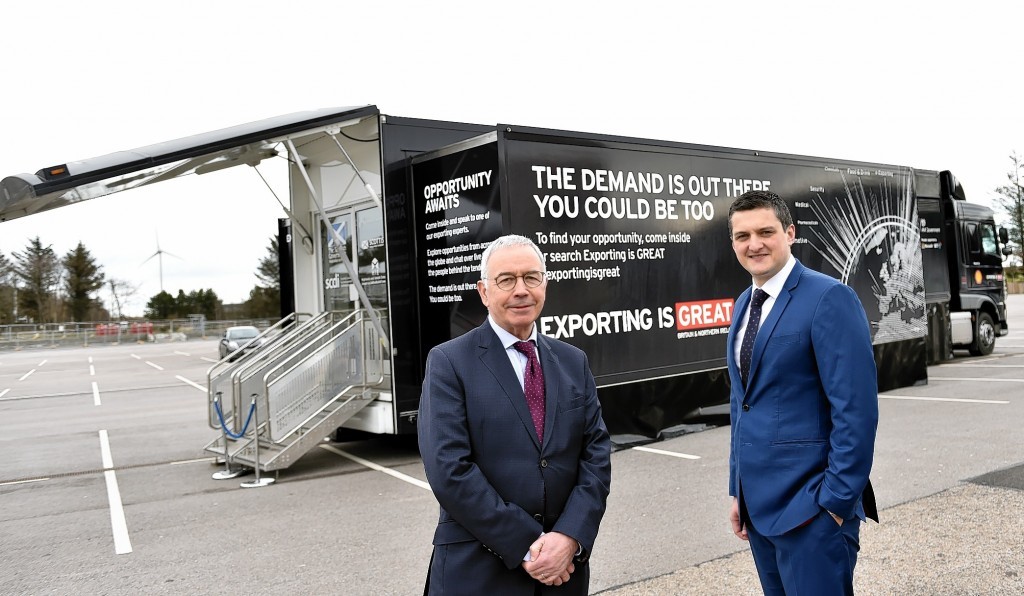 Aberdeen entrepreneurs need to show a sense of urgency and passion if they want to make exporting work for their companies, local businessmen said yesterday.
Peter Moon, an account manager at oil and gas software firm Tracker, which has only been in the export market for a year, said he wished the firm had gotten in on the act earlier.
Mr Moon, whose company is targeting Middle Eastern clients, said: "We've taken a target-driven approach to exporting. Exporting seems a long way off to some people. You can make a two to three year programme but if you think like that, then in two years you will still just be talking about exporting.
"You need to set deadlines and targets and meet them. You have to push up the urgency of exporting. It's important to your business and should be treated that way."
Mr Moon added: "You've got to have a passion for exporting. There will be pretty tough times so unless you're enjoying the process it will get you down."
He was speaking at the Exporting is Great roadshow at the Aberdeen Exhibition and Conference Centre.
UK Trade and Investment organised the event alongside Scottish Enterprise and the Scottish Council for Development and Industry to help businesses break into new markets.
The roadshow launched in Glasgow on Monday before moving north to Aberdeen yesterday. It is in Dundee today and finishes up in Edinburgh tomorrow.
Another of the speakers, Ian McCormick, chairman of Equalizer, which makes tools for energy sector clients, agreed passion was vital to international expansion.
Equalizer is at the opposite end of the scale from Tracker in that it has exported since its inception in 1994. It now has clients in more than 50 companies and 85% of its sales are to overseas clients.
Mr McCormick said: "You have to be passionate about exporting. When I graduated my ambition was to be in charge of a manufacturing company that exports worldwide. It has taken time to get there, but I've done it."
He added: "Without exporting we wouldn't have a business."
He also said the onus was on companies to offer something that is not just different, but better, by showing attention to detail when developing a product.
Michael Medlock, partner at The Oatmeal of Alford, was one of the delegates at the roadshow.
Mr Medlock said he wanted to find out about the availability of funding for going to international trade shows and about new markets for his company's goods.
He said: "We exported to Holland last year and want to grow further into the European market and the US. I made contact with someone from Scottish Enterprise who is going to have a meeting with us and help develop that research."
Another delegate, Raj Shetty, said the event gave him belief his idea for a business would work.
Mr Shetty, who moved from India to Aberdeen nine years ago, launched Intrepid Evolution in January with the aim of helping Scottish companies sell their products in his homeland through a network of distributors.
He said part of his initial focus would be on food and drink, including whisky and salmon.