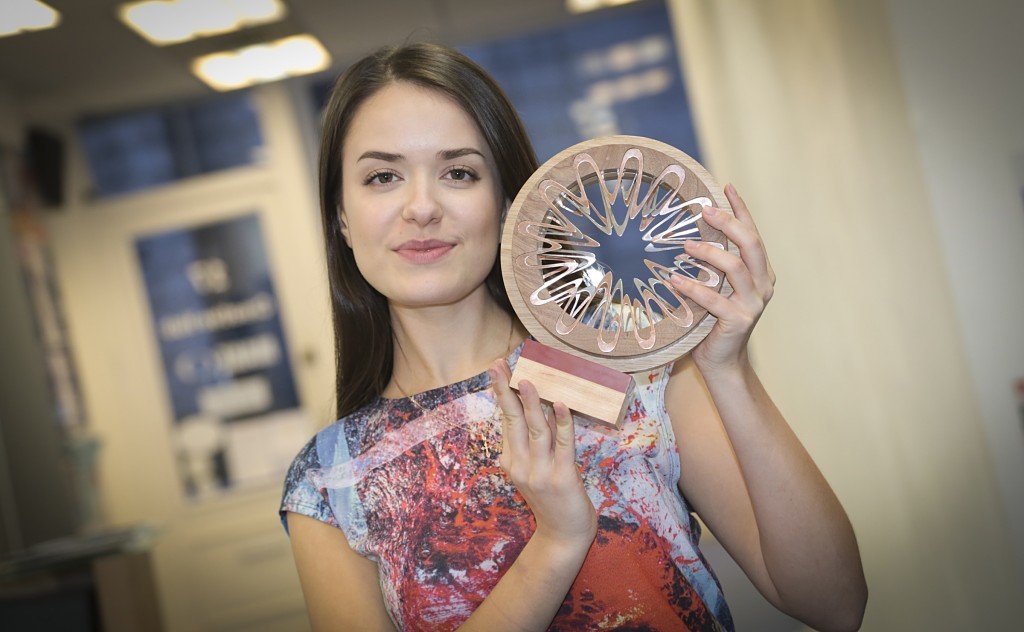 With just under two weeks until the 2016 Offshore Achievement Awards (OAA), the trophy which will be presented to winners on the night has been revealed.
Last year saw Gray's School of Art student, Irina Viskanta, win a competition set by the organisers of the awards, the Society of Petroleum Engineers (SPE) Aberdeen Section, to design the 2016 trophy.
Alan Dick of SPE Aberdeen, who is set to host the awards ceremony on March 17, said: "Irina has done a fantastic job of designing and producing this year's trophy, which reflects the themes of the 30th Offshore Achievement Awards – innovation, collaboration and creativity.
"I would like to thank Irina for all of her hard work, and I have no doubt that the winners will be thrilled to receive a trophy which has been so carefully thought out."
Sian Mutch, senior corporate communications advisor at principal sponsor TAQA, said: "The trophy design competition has once again been a great way to involve students and the local community in the awards. TAQA is pleased to have been involved in the competition, and I would like to congratulate Irina on a creating such a stand-out trophy."
The black tie event will take place on Thursday March 17, 2016 at the Aberdeen Exhibition and Conference Centre.
Recommended for you

Fennex expands team following £250k contract wins