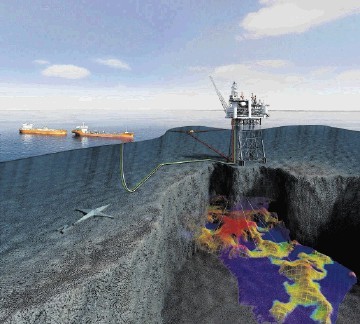 A dipped offshore balance sheet has forced Daewoo Shipbuilding & Marine Engineering to shed 12,000 jobs.
The South Korean shipyard is currently building the topsides for Statoil's flagship North Sea Mariner project.
Chief executive Jung Sung-leep told the Korea Times previous cuts, totalling 12,000, failed to cushion recent financial blows and the mega-firm would downsize by an additional 12,000 positions.
He said: "We reflected all the losses, mostly from the unprofitable offshore plant business, in our balance sheet last year. Our full-scale restructuring over the past year has significantly improved our operational efficiency and labor productivity."
He later added: "In 2014, we had 55,000 workers generating 16 trillion won in sales. But the size of the workforce was way too big. So we downsized it to about 42,000.
"But we still have a way to go because we have to bring it further down to 30,000, which I think is the optimum number for the company to operate more efficiently and cost-effectively."
Last year, Statoil blamed a backlog of work in the South Korean shipyard for a year-long start-up delay for its Mariner project.
The firm also admitted costs for the development had increased 10%, soaring by an additional $700million.
The Mariner project's topsides, which will make their way to Aberdeen on three different voyages in 2017, are currently under construction at the Daewoo Shipbuilding & Marine Engineering Co (DWME) in South Korea.
The shipyard is still sifting through work which was awarded during a "boom period" in 2012, according to Statoil's vice president of project development, Ingolf Soreide.
Mariner's topside weighs 38,000 tonnes and will support 700 jobs long term. Statoil originally set aside $7billion to invest in the development. That number has now increased to $7.7billion, according to the firm.
The delayed topside includes an eight-storey living quarter, process module, drilling module, utility module and flare tower.