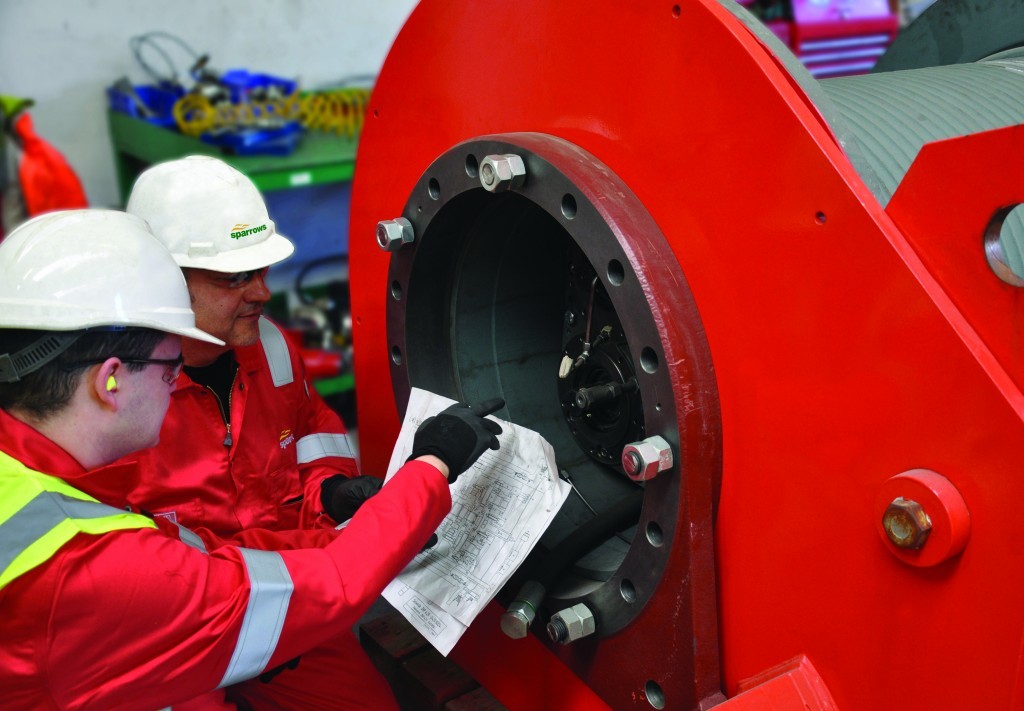 Sparrows Group has partnered with an Aberdeen-based engineering and manufacturing firm to offer the first fully electric-drive flexible cable and pipe lay system for rent.
Sparrows, which is thought to be in consultation with its staff over up to 90 job losses, will pair up a multi-reel drive system from Innovo with its electric drive tensioners as a fully packaged and managed lay system
Stewart Mitchell, chief executive officer at Sparrows, said: "Combining an electric tensioner with an electric reel drive means we can offer the market a uniquely sophisticated system that delivers greater control and therefore better precision and accuracy than traditional hydraulic drive appliances which can dramatically reduce the risk of damage to the product.
"Over the past 12 months, we have seen a rise in demand for packaged rental solutions as companies try to maximise efficiencies and reduce capex costs."
Meanwhile, subsea service firm N-Sea has unveiled its ambitions to tackle the French offshore wind industry after it signed a letter of intent with two other firms at a Dutch trade mission In Paris.
The signing of the agreement with CeresRecherches & Expertise Sous-Marine and TechSub Industrie Environement was witnessed by the King and Queen of the Netherlands.
Dutch N-Sea, which acquired the subsea arm of Stork Technical Services in 2014, said the tie up will see the firms provide subsea survey, installation and remediation services to the French offshore wind industry including unexploded ordnance (UXO) detection.
Gerard Keser, chief executive of N-Sea, said: "N-Sea has developed a strong track record in UXO management, construction support and IMR services in the offshore renewables market.
"Together with Ceres and TechSub, we will be best placed to help developers and contractors understand and deal with the risks of the installation of a power grid and windfarm foundations on the seabed."
Recommended for you

Canada's love-hate relationship with oil and gas