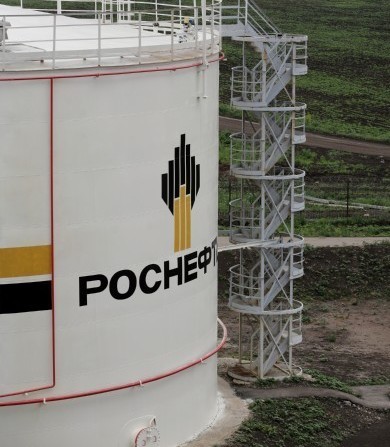 Russia's Rosneft OJSC signed agreements with Indian state-run energy companies to sell stakes in its oil assets in Siberia, as the two countries seek to deepen energy cooperation.
Russia's biggest oil producer will sell a 29.9 percent stake in an East Siberian asset to a three-way group — Indian Oil Corp., Oil India Ltd. and Bharat PetroResources Ltd. — for $1.28 billion. It also agreed to sell to the consortium a 23.9 percent stake in another asset in the same region, according to oil ministry spokesman Sunjay Sudhir.
State-run Rosneft, impeded by U.S. and European financing bans over the conflict in Ukraine, is looking for investments from Asia to fund expansion. India, the third biggest oil importer, is seeking to enhance energy security amid low oil prices by tying up new sources of crude oil.
Rosneft and the Indian companies had signed preliminary agreements during Indian Prime Minister Narendra Modi's visit to Russia.
Indian Oil, the nation's biggest refiner, along with Oil India and Bharat PetroResources, the exploration arm of state refiner Bharat Petroleum Corp., will together acquire a 29.9 percent stake in Rosneft unit Taas-Yuriakh Neftegazodobycha LLC, Sudhir said in New Delhi.
The three-partner consortium also agreed to purchase 23.9 percent in Vankorneft, Russia's second-largest oil producing development.
Rosneft announced the sale of a 15 percent stake in Vankorneft to India's Oil & Natural Gas Corp. for $1.27 billion in September. The company Wednesday offered to sell 11 percent more to ONGC in that field.
Recommended for you

India's ONGC eyes more Russian oil and gas assets