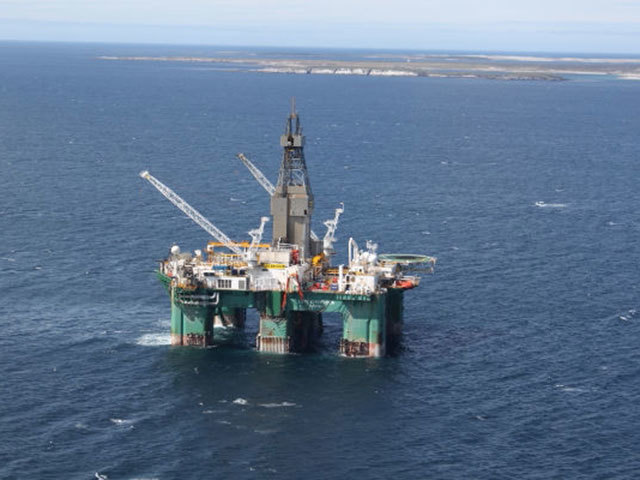 Reports that a United Nations commission has ruled that Argentina's territorial waters should be extended to include the Falklands hit the shares of South Atlantic oil explorers yesterday.
Premier Oil and Rockhopper Exploration both shed more than 8%, to 38.75p and 26p respectively, while Argos Resources slid 1.3% to 3.7p on fears the decision may affect their operations as they continue to hunt for oil in the region.
While the UK Government played down reports of the "preliminary decision", political leaders in Argentina, which continues to claim the islands it refers to as the Malvinas, hailed the move as an "historic occasion".
Premier and Rockhopper are working together on the substantial Sea Lion project offshore the Falklands.
Argos Resources holds an interest in a licence covering the North Falkland basin just under two miles from the Sea Lion project.
Borders and Southern Petroleum, which has three production licences in the area, suffered no impact to its shares yesterday.
Downing Street said the UN Commission on the Limits of the Continental Shelf had yet to publish its report and that its findings had no legal force.
The Prime Minister's official spokeswoman said: "At this stage we have yet to receive details of that report. It is important to note that this is an advisory committee. It makes recommendations, they are not legally binding.
"Speculation about what the report says has come from Argentina. I think we should wait to see what comes from the commission in New York."
Earlier, Argentina's foreign ministry said the commission had ruled that its territorial waters in the South Atlantic should be expanded by 35% – an increase of more than 600,000 square miles.
"This is a historic occasion for Argentina because we've made a huge leap in the demarcation of the exterior limit of our continental shelf," the country's foreign minister, Susana Malcorra, said, adding: "This reaffirms our sovereignty rights over the resources of our continental shelf."
The government of the Falklands said it was seeking clarification from London about the implications of any ruling by the commission.
Mike Summers, chairman of the islands' legislative assembly, added: "Our understanding has always been that the UN would not make any determination on applications for continental shelf extension in areas where there are competing claims."
Argentina has previously asked stock markets in New York and London to warn investors of its claim that UK-listed oil firms are working illegally off the Falklands.
Last year, the UK Foreign and Commonwealth Office condemned Argentinian attempts to "destroy the Falklands economy" after a judge ordered the seizure of assets belonging to five companies drilling for oil offshore the islands.
Argentina's territorial claims saw it invade the Falklands in 1982, and the war that ensued as the UK took them back killed more than 900 people.
Recommended for you
X

Consumers could save £380 by switching energy suppliers