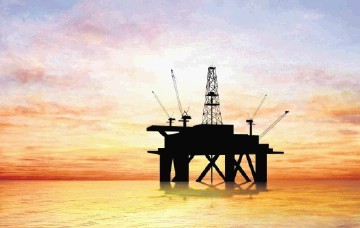 Atlantic Petroleum's boss said the company needed cash to stay afloat as the as the company reported a net loss of of £59.4million (DKK564million) in the last year and revealed headcount had fallen by 85%.
Chief executive Ben Arabo, said 2015 had been a year almost without precedent for his company and for the oil industry as a whole.
He added: "The current situation is serious, as the company's equity is a deficit of DKK102million.
"This means that an equity injection or a creditor solution is required to keep the group solvent.
The loss in 2015 was principally caused by impairment charges of DKK389million its producing and development fields, arising from current low oil price environment and the exploration expense of DKK337million related to unsuccessful exploration and relinquishment of licences.
In 2015 net oil production to Atlantic Petroleum from the Ettrick, Chestnut and Blackbird fields was 486,000 barrels of oil equivalent, compared with 586,000 boe in 2014.
The company closed its Faroes office in July last year and cut exploration and its portfolio to reduce costs.
A sales process and farm out process of certain assets was launched, and the company ran an unsuccessful strategic options process from August 2015 with Pareto Securities acting as advisor attempting to either sell corporate entities or raise new sources of finance.
Iona, the operator of the Orlando Field, in which Atlantic had a 25% interest, announced last November that financing for the field had fallen, with the Aberdeen-based firm going into administration in January.
Atlantic Petroleum North Sea Limited announced the company was under default under the Ettrick and Blackbird Joint Operating Agreement for failing to make payments and the asset is as of January 2016 is subject to forfeiture.
In addition Atlantic has been unable to settle the default on its Chestnut field interest.
Earlier this month, Atlantic Petroleum announced its intention to cease all activities in Norway through the sales of its activities to M Vest Energy with the loss of 12 staff making a total staff reduction of 85%.
Atlantic expects no production in 2016 and the EBITDAX for 2016 is expected to be negative.
Last week the company signed Heads of Terms with London Oil and Gas where London Oil and Gas stated its intention to inject a minimum of £8million in assets or funds subject to resolving issues with creditors and partners.
Although it offers hope of some value for shareholders there is no guarantee management will be able to reach satisfactory terms with creditors to allow the transaction to proceed.
Arabo said: "If we do succeed and get an injection of assets or funds we will undertake with the London Oil and Gas investors to look at the company's strategy and look at wider geographical areas for oil & gas and expand the areas of business of Atlantic Petroleum in line with the areas of business of The London Group."
Recommended for you
X

Strike threat looms closer in Norway as negotiations break off