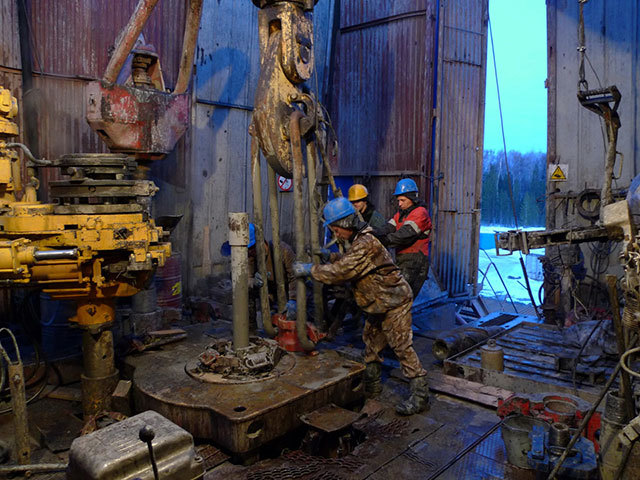 The activist shareholder attempting to oust the majority of PetroNeft Resources board has it of squandering almost $250million.
Natlata Partners, which holds a 29.47% stake in PetroNeft, wants to oust three executives and replace them with them with its own men.
Natlata, the company's largest shareholder, claims that these changes are necessary because the last few years "have demonstrated beyond all doubt" are incapable of maximising the company's assetsthat the current board clearly do not have the right capability and experience to maximise the company's assets.
In a statement it said: "They have presided over decreasing production and mismanagement of the company's finances to a staggering degree.
"They have squandered approaching $250m with no material increase in production.
"They revealed the farm out to Oil India nearly two years ago which at the time was justified as it would revitalise the company.
"Two years later, having spent the $45m there is no material improvement in production. Regrettably, in addition to the stagnation of production half of that production has been lost to Oil India. This is now leading to the latest new round of debt financing and consequent further destruction in shareholder value."
Natlata has revealed what its plan for the business would be should shareholders back Natlata's resolutions.
PetroNeft shareholders will vote on the proposals at an extraordinary general meeting to be held on April 18 in the Irish capital Dublin.
Natlata is controlled by Russian businessman Maxim Korobov, who is proposing taking over as PetroNeft's acting chief executive.
Natlata has also proposed appointing two "independent" directors to the board, Anthony Sacca and David Sturt, whilst asking shareholders to support its propositions to remove four members of the current PetroNeft board – Non-Executive Chairman David Golder, Chief Executive Dennis Francis, Chief Financial Officer Paul Dowling and Executive Director David Sanders.
Natlata wants the two existing non-executive directors, Thomas Hickey and Gerard Fagan, to remain on the board.
PetroNeft secured Oil India loan on the basis the current board remains in place. The funds are planned for a two-year work programme on the joint venture project on Licence 61.
Shareholders can choose to remove the current board and repay the loan, which it cannot currently do based on its financial position, or reject Natlata's resolutions.
"During the entire five year period of missed targets, disastrous share-price performance and financial mismanagement only one thing has been constant, and this has been the salaries the board have been paying themselves," said Natlata.
Natlata said it would examine what has gone wrong with the company and then present a new plan to shareholders, ensuring shareholders were fully informed about the process.
Korobov said: "Some of you believe that the better devil is the one you know, but you know in your hearts all too well what will happen if you again award your trust to the current board: stagnant or declining production, new debt, attempts to blame anybody and anything but not themselves."