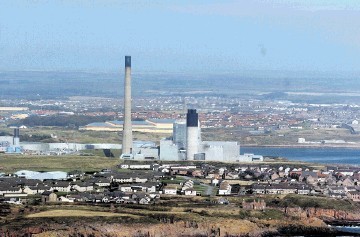 A Scottish research partnership said yesterday it had taken the biggest cut of a £4million fund created to help lower emissions in the UK.
Scottish Carbon Capture and Storage (SCCS) won a £2.8million share of the money on offer from the Engineering and Physical Sciences Research Council (EPSRC).
SCCS, a tie-up between Aberdeen, Edinburgh, Heriot-Watt and Strathclyde universities and the British Geological Survey, will put the money towards three projects aimed at developing cost-effective carbon capture technologies.
EPSRC's funding is part of the RCUK Energy Programme, which provides support for emerging energy technologies, including CCS.
The development of CCS technology is widely recognised as being one of the best ways to reduce CO2 emissions from industries such as steel, cement and fertiliser.
However, plans for a CCS plant in the north-east collapsed late last year after the government pulled the plug on £1billion of funding.
Shell and SSE had earmarked Peterhead Power Station as a world-first demonstration project which could have created hundreds of jobs.