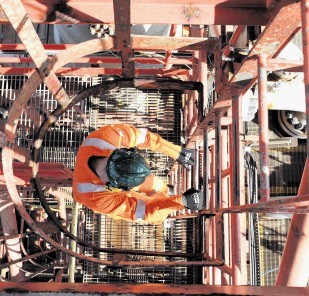 Growth in global oil demand will ease to around 1.2 million barrels per day (mb/d) in 2016, below the 1.8 mb/d expansion of last year, according to the International Energy Agency.
Global oil supplies sank by 0.3 mb/d in March to 96.1 mb/d, with annual gains shrinking to 0.2 mb/d, from 1.7 mb/d a month earlier and 2.7 mb/d a year earlier.
The outlook for non-OPEC production in 2016 is largely unchanged since last month's IEA Oil Market Report, at 57 mb/d, 710 000 barrels per day (710 kb/d) less than the 2015 average.
OPEC crude oil production fell by 90 kb/d in March to 32.47 mb/d as ongoing outages in Nigeria, the United Arab Emirates and Iraq more than offset a further increase from Iran and higher flows from Angola. Supply from Saudi Arabia dipped in March but held near 10.2 mb/d.
First-quarter global refinery runs are estimated at 79.3 mb/d, 1.2 mb/d higher than in the first quarter of 2015, in line with global demand growth.
Commercial stocks in the OECD built counter-seasonally by 7.3mb in February to end the month at 3,060 mb.
Accordingly, the overhang of inventories against average levels widened to 387 mb at end-month. Preliminary information for March suggests OECD holdings rose further while volumes of crude held in floating storage increased.
Recommended for you

Tatneft returns to Libya after 10-year pause