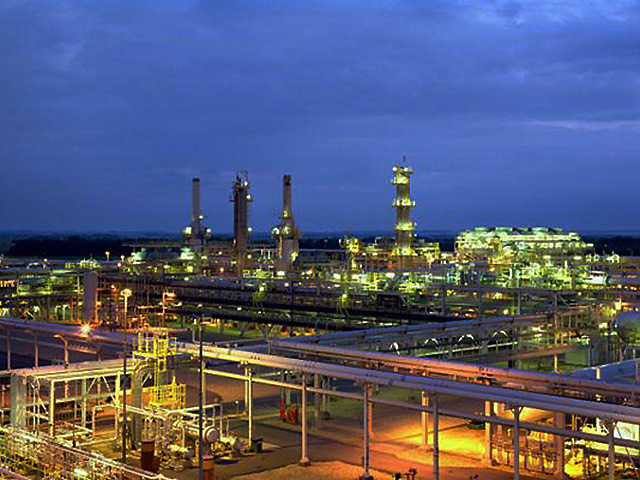 The oil and gas watchdog has confirmed it is considering plans to allow the decommissioning of a key North Sea gas plant in Lincolnshire.
Gunther Newcombe, director for exploration & production for the Oil and Gas Authority (OGA) said the regulator was in discussions with operators in the Theddlethorpe catchment area over the future of the pipelines and the gas plant.
Fears emerged that the premature closure of Threddlethorpe and its associated infrastructure, including the Lincolnshire Offshore Gas Gathering System (Loggs) risked causing a "domino effect" leaving producing fields in the South North Sea (SNS) that supplied the infrastructure stranded.
ConocoPhillips, which operates the gas terminal, has said there were "no immediate plans" to decommission it.
Speaking at an event at Aberdeen University, Mr Newcome clarified reports that the region was under threat.
"The story is we are working together in a collaborative way with a number of operators about that whole catchment area. That value is not lost," he said.
"If something needs to be decommissioned it is decommissioned – this is the right thing to do.
"We do have ageing infrastructure. Everybody has their day.
"If it is the end of Theddlethorpe, that might be one outcome. But it is not necessarily the outcome," he said.
Conoco launched a decommissioning campaign for its Viking fields in the SNS, which it operates in a joint venture with BP, in 2014. These connect to Theddlethorpe through Loggs which also serves at least 10 gas fields, including the Audrey and Anglia fields owned by Centrica and Ithaca Energy.
Dominic Macklon, president UK for Conoco said: "ConocoPhillips has a long and proud history over 40 years in the SNS working to maximise economic recovery.
"We are committed to safe and responsible management of the assets during this late life phase which is why we have provided several years notice of anticipated end of economic life. This allows time to work with our key stakeholders including the OGA to fully explore any alternatives for the infrastructure in line with the MER UK strategy."
Mr Newcombe said the OGA is set to become an agency independent of government once the Energy Bill receives royal assent, possibly as early as May.
He stressed that while the agency's new powers – including imposing sanctions on firms it deems are not meeting requirements of maximising economic recovery – will be used only in "extreme circumstances".
He added: "It is about value sharing
"We want to create a bigger pie – the slice might be smaller but the pie is bigger.
"If you didn't collaborate there wouldn't be a pie at all."
Recommended for you

NSTA CCS boss talks about making the Track process 'sustainable'