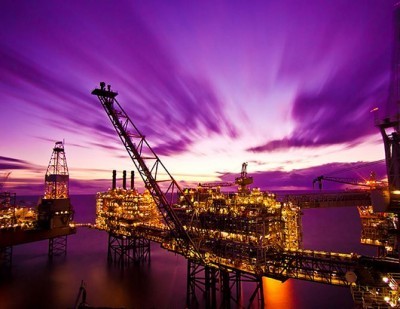 BP today reported a first quarter replacement cost loss of $485million – a significant decrease on last year's $2.1billion profit.
The shift into the red comes two weeks after shareholders rebelled over the chief executive's pay.
The firm also said it could cut costs even further. BP said it expected capital expenditure to reach $17billion this year. However, it cautioned that "in the event of continued low oil prices" it take the number down to as low as $15billion.
Bob Dudley, BP group chief executive, said: "Despite the challenging environment, we are driving towards our near-term goal of rebalancing BP's cash flows. Operational performance is strong and our work to reset costs has considerable momentum and is delivering results. Furthermore, development of our next wave of material upstream projects is well on track.
"Market fundamentals continue to suggest that the combination of robust demand and weak supply growth will move global oil markets closer into balance by the end of the year."
Brent averaged $34 a barrel for the first quarter of 2016, compared to $44 in the final quarter of last year and $54 for the first quarter of 2015. Brent as so far averaged $40 for the second quarter of this year.
Brian Gilvary, chief financial officer, said: "As we steadily take out more costs, the point at which we expect to be able to rebalance 2017 organic sources and uses of cash continues to move lower; we currently anticipate being able to achieve this at oil prices in the range $50-55 a barrel. This progress underpins our commitment to sustaining BP's dividend as the first priority within our financial frame. Should prices remain low, we have the flexibility to adjust further within the financial framework."
Underlying operating cash flow in the first quarter was $3billion. This excluded $1.1billion of payments related to the Gulf of Mexico oil spill which were offset by divestment proceeds of $1.1billion.
The firm's organic capital expenditure in the first quarter was $3.9billion compared to $4.4billion in the first quarter of 2015.
The firm's upstream and refining assets achieved 95% in operational performance.
BP's upstream business recorded an underlying pre-tax loss of $747million for the first quarter.
"Lower costs, including the benefits of simplification programmes and lower exploration write-offs, largely offset the impact of lower oil and gas prices," a company statement said.
BP's overall production of oil and gas, including Rosneft, was 3.5 million barrels of oil and gas equivalent a day (mmboe/d). Excluding Rosneft, BP's upstream production was 2.4 mmboe/d, 5.2% higher than a year earlier.
BP also confirmed an unchanged dividend for the quarter of 10c per ordinary share, expected to be paid in June.
Recommended for you

BP's Tangguh LNG Train 3 to start-up in Q2 next year, says SKKMigas