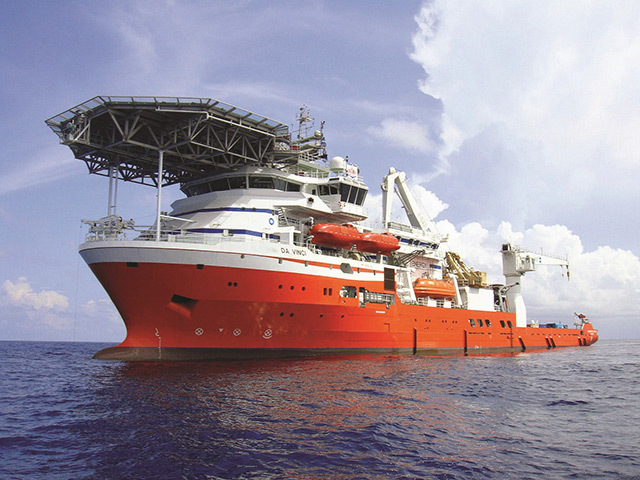 Talks are taking place this week to secure the long-term future of oil and gas shipping company Harkand Group.
Harkand Group, which provides inspection repair and maintenance (IRM) services to the energy industry including multi-purpose and dive support vessels and support operations, is the latest service company to be affected by the downturn in the oil and gas industry.
Chief executive officer John Reed said: "Market conditions within the global oil and gas industry remain extremely challenging.
"Harkand is taking proactive steps to secure its financial position in order to emerge from the downturn with a robust global business.
"We are working closely with our investors and financial institutions in order to provide a sustainable platform from which to develop the company and continue with our strategic growth plans."
On Tuesday, Oslo-listed Harkand Finance and its bond trustee Nordic Trustee agreed to terminate bareboat (boat only) charters of two of Harkand's dive support vessels – Harkand Da Vinci and Harkand Atlantis – after the bonds were found to be in default.
"The bond trustee has for now not declared the bonds to be due for immediate payment" Nordic said, whilst reserving all rights and remedies which the bondholders and the bond trustee may have.
An industry shipping expert told Energy Voice demand for vessels (in days) in Europe has slumped from 4,010 in 2014 to 2,700 in 2015 and is predicted to fall further in 2016 to 2,642.
"The forecast is that demand wont be back to 2015 levels until 2018-2019," they said.
"A lot of IRM work is being scaled back as companies aim to cut costs, but you can hire a vessel so cheaply just now, it's actually the perfect time to carry out IRM projects, as they'll cost a fraction of what they would do when the vessel market is buoyant," they added.
The company issued the bonds to the bondholders on 28 March 2014 and used the proceeds of the Bonds ($230 million) to part finance the purchase price of its two diving support vessels.
Harkand said last month the interest payment to bondholders would not be paid due to insufficient liquidity and blaming the challenging market environment.
It also announced last month a multi-million pound contract with Maersk Oil to deliver to deliver subsea support services including a commissioning support campaign for the Flyndre development located in the south-eastern part of the Central Graben Basin in the North Sea.
The Aberdeen office of the global inspection, repair and maintenance (IRM) company was to oversee the mobilisation of the Harkand Atlantis and Harkand Da Vinci.
Harkand has cuts its headcount in the past 12 months with the 30 onshore full time positions cut in Europe and 38 full time positions lost globally.
The company, formed in 2013, was created by the merger of Aberdeen-based firm Integrated Subsea Services (ISS) and Iremis Offshore, of the United Arab Emirates. It is headquartered in London, with operations bases in Aberdeen, Houston, Mexico, Nigeria and Ghana.