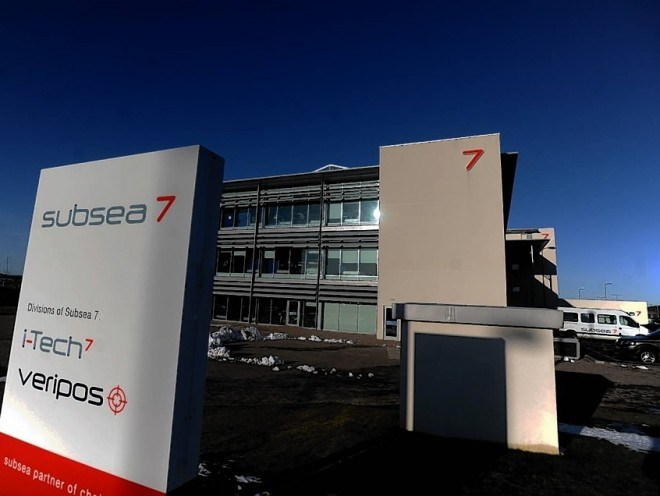 Oil services company, Subsea 7 saw income dip for the first quarter 2016 as the reduction in SURF (subsea, umbilical, riser and flowline) project activity worldwide continues to bite.
Net income dropped from $151 million in the first quarter of 2015 to $147million in the first three months of this year.
Reported revenue was $746 million in the first quarter 2016, 37% lower than the same period in 2015.
Active vessel utilisation was 71% with one chartered vessel released in the quarter and seven owned vessels stacked at quarter end.
Total vessel utilisation in the first quarter was 55% due to low levels of activity.
As at March 31, 2016 there were 38 vessels in the total fleet, which comprised 27 active vessels, seven stacked vessels and four vessels under construction.
Order intake of $1.1 billion resulted in backlog increasing to $6.5 billion as at 31 March. Announced awards in the quarter comprised BP's West Nile Delta Phase 2 project, offshore Egypt, the largest project awarded to Subsea 7 since 2011, and two life of field awards in the North Sea.
In the North Sea the Aasta Hansteen, Martin Linge, Maria and Culzean projects progressed with preparations for the offshore campaigns scheduled for the summer.
Chief executive Jean Cahuzac, said: "Adjusted EBITDA was $284 million with an Adjusted EBITDA margin of 38%, which was significantly higher
than 2015 despite the lower revenues.
"This performance benefitted from good project execution overall and successful risk mitigation measures on projects which were nearing completion. It also reflected the impact of the Group's cost reduction and resizing plan that was implemented in 2015.
"The outlook remains challenging and the timing of new contract awards is still uncertain as clients continue to postpone capital investment decisions in the current market environment.
"Full year 2016 revenue is expected to be significantly lower than in 2015 and Adjusted EBITDA percentage margin is expected to be lower compared to 2015. In this context, additional cost reduction measures will be implemented during the year," he added.
Cahuzac said he was confident the market would improve in the long-term with the fundamental outlook for subsea field developments remaining positive with industry activity expected to improve when the oil and gas markets "rebalance".
Recommended for you

Kintore subsea firm to expand following more than £1m in contract wins