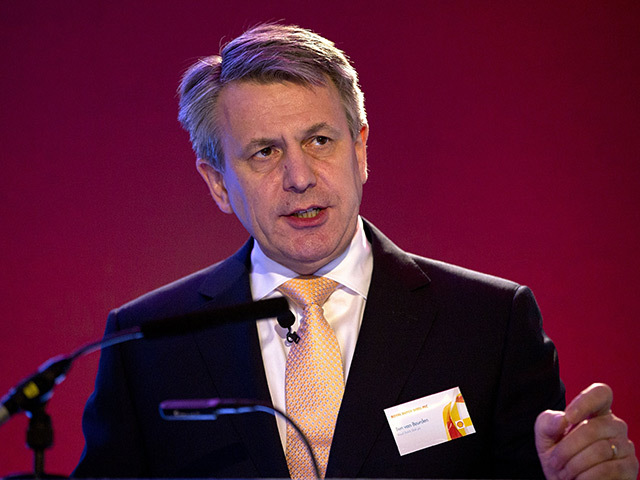 Royal Dutch Shell's first quarter 2016 earnings dropped to $0.8 billion compared with $4.8 billion for the same quarter a year ago.
The company said the decline in oil, gas and LNG prices and weaker refining industry conditions had contributed to the slump.
Shell's first-quarter profits plummeted 58% to $1.6billion as the falling oil price continues to hit the oil and gas industry.
However, the results beat analyst expectations for the oil giant. Shell is using its refineries and chemical plants to counter declining earnings from crude and gas production. A similar strategy helped BP and Total beat estimates last week.
Its downstream business, which includes refining, saw profits fall from $2.65billion to $2billion compared with the same period last year.
Losses at the upstream business, which includes exploration and production, came in at $1.4billion.
The earnings include results from BG Group, which Shell bought in February.
Earnings benefited from lower operating expenses, as steps taken by Shell to reduce costs more than offset the increase in operating expenses associated with BG, the company said.
Shell announced an interim dividend in respect of the first quarter of 2016 of $0.47 per ordinary share. Before exceptional items, earnings halved to $1.6billion from $3.7billion.
Cash flow from operating activities for the first quarter 2016 was $0.7billion, compared with $7.1billion for the same quarter last year.
Oil and gas production, including output from BG's assets, rose 16 percent in the first quarter to 3.66 million barrels of oil equivalent a day.
Chief executive Ben van Beurden said: "Downstream and Integrated Gas businesses are delivering strong results and underpinning our financial performance despite continued low oil and gas prices.
"We continue to reduce our spending levels, to capture cost opportunities and manage the financial framework in today's lower oil price environment.
"The combination with BG is off to a strong start, as a result of detailed forward planning before the completion of the transaction. This will likely result in accelerated delivery of the synergies from the acquisition, and at a lower cost than we originally set out."
He said capital investment in 2016 is trending toward $30 billion, compared to previous guidance of $33 billion, and some 36% lower than combined Shell and BG investment in 2014.
Annual operating expenses, excluding identified items, are trending towards a run rate of $40 billion compared with 2014 combined spend of around $53 billion.
Van Beurden, said: "We expect to absorb BG's capital investment and operating expenses during 2016, with no net increase overall, compared with Shell stand alone in 2015.
"We will continue to manage spend, through dynamic decision-making across the organisation, taking advantage of opportunities from both the deflating market and the two companies coming together.
"The completion of the BG deal has reinforced our strategy and strength against the backdrop of hugely challenging times for our industry."
The company announced last month that it was pushing ahead with plans to cut jobs and close offices in the wake of the plunging oil price and its takeover of BG Group.
It said it was looking at closing the former BG Group headquarters at Thames Valley Park, Reading; BG's offices at Albyn Place, Aberdeen; and Shell's Brabazon House office, Manchester.
It has also given workers at the Thames Valley site the option of applying for voluntary redundancy, while a separate voluntary severance programme has been rolled out to "some UK employees" because the oil price remains persistently low.
It said both the office closures and the redundancy programmes are subject to staff consultation.
Shell said it will transfer some workers at the Albyn Place to its Tullos office in Aberdeen.
The firm revealed last year that the impact of its mega-merger with BG Group – coupled with lower oil prices – would lead to 10,300 job losses.
It has already made 7,500 job cuts through an efficiency drive, with 2,800 jobs also being lost from its tie-up with BG Group.
Recommended for you

Shell lifts dividend and starts $2bn share buyback programme