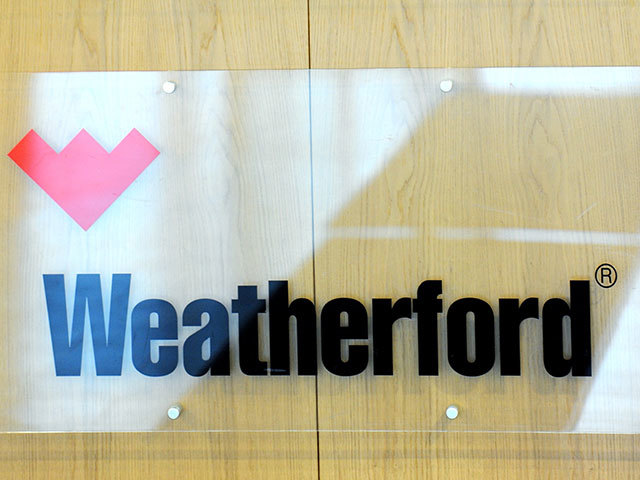 The carnage caused by lower oil prices is about to lay waste to a further 2,000 jobs globally at energy service firm Weatherford International.
Weatherford, which has its global headquarters in Switzerland, with Europe and Caspian business run from Aberdeen, said yesterday it had already axed about 4,700 jobs this year as part of previously announced plans to reduce its total workforce by 6,000 people.
It is now shedding several thousand more jobs as the firms providing goods and services to the oil and gas industry internationally feel the pain of a plunge in activity levels and spending.
Weatherford, which has a large presence in the north-east, said it had also ceased work at four manufacturing and service sites and shut 26 operating and other facilities in North America this year.
It plans to close a further five manufacturing and service facilities plus 30 more operating and other sites by the year-end, with about half of these shutting down by the end of June.
The company, which had about 56,000 employees at the end of 2014 and cut about 14,000 jobs last year, has failed to respond to repeated requests for an update on its Aberdeen operations.
It revealed yesterday it was cutting its 2016 capital expenditure to about £172million, down by 63% from last year's total.
Chairman, president and chief executive Bernard Duroc-Danner added: "We are confronted with an unusually severe market contraction, characterised by extremely low levels of customer activity and punitive pricing.
"We are managing our operations with more cost rationalisation, cash discipline and an intensified sales drive.
"We have now gone beyond leveraging cost, efficiency and performance, and we are strategically and actively safeguarding the critical segments of our core businesses and technology offerings."
But Mr Duroc-Danner insisted the long-term fundamentals of the industry remained intact
He added: "The steady increase in world energy demand coupled with the acceleration of production decline rates are forcing a balance between supply and demand."
Weatherford reported pre-tax losses of £408million for the first three months of 2016, compared with losses of £73.8million a year ago.
Recommended for you

2,900 jobs cut as part of Siemens Gamesa turnaround