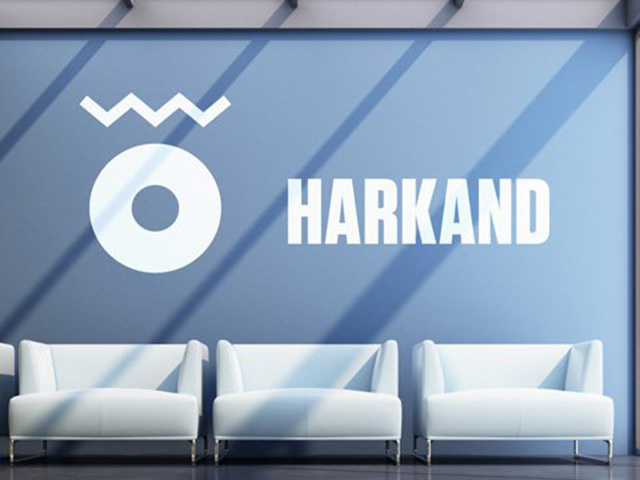 Harkand was launched in 2013 with the aim of becoming a major global player in the Inspection Repair and Maintenance sector by 2018, but instead it has become the latest victim of the devastating downturn in oil and gas activity.
Harkand's European business (based in Hammersmith and Aberdeen) is being wound down with the loss of 171 jobs (148 in Aberdeen). 39 staff will be retained for a short period to assist with the wind-down of the European business.
Launched at Subsea Expo 2013 in Aberdeen when oil was hovering close to $100 a barrel, it was created by the merger of Aberdeen-based firm Integrated Subsea Services (ISS) and Iremis Offshore, of the United Arab Emirates and its sister company Andrews Survey and controlled by US private-equity firm Oaktree.
Harkand chairman – industry stalwart Tom Ehret – said the new business had an ambitious growth target of $1billion annual turnover by 2018.
Combining Iremis's three support vessels with ISS's fleet of 24 remotely operated vehicles (ROVs) and teams of ROV operators, surveyors and divers the company quickly acquired Veolia Marine Services (VMS) adding 150 staff, three dynamically positioned multi-purpose vessels (MPV) – including the MPV Swordfish – and six work-class remotely operated vehicles to its growing workforce and fleet.
Ehret had said: "This market is showing positive long-term growth prospects, but lacks the presence of a true global specialist player, able to deliver consistent high-quality services in every region."
Over the next two and half years Harkand landed a host of IRM contracts around the world, many with major operators including BP, Apache and Maersk, exploying over 1,000 at one point and establishing its European operations base in Aberdeen
In January 2014 Harkand revealed it had signed up Vard Holdings to design and build a dive support and construction vessel in an all-Norwegian deal worth more than £100million
In August 2015 Oaktree reaffirmed its "strong commitment" to the subsea contractor with an additional $25million of funding designed to enable the firm to expand its footprint in new and existing regions.
Speaking about the downturn 12 months ago at OTC 2015 in Houston, chief executive John Reed said the global oil and gas industry is a community of "survivors".
He described service companies being involved in "a war of attrition" as operators sought to cut costs and many projects were shelved.
"Survivors win in this industry. If you can not only survive but emerge a better version of yourself you will be okay."
Operators have continued to slash investment however, hiring fewer drilling rigs, supply vessels, seismic ships and other equipment used in the search for oil and gas.
Last week Oslo-listed Harkand Finance and its bond trustee Nordic Trustee agreed to terminate bareboat (boat only) charters of two of Harkand's dive support vessels – Harkand Da Vinci and Harkand Atlantis – after the bonds were found to be in default.
Harkand had issued the bonds in March 2014 and used the $230million raised to help finance two dive support vessels – Harkand Atlantis and Harkand Da Vinci.
However, Harkand, citing difficult market conditions, said the interest payment would not be made due to insufficient liquidity.
In March, Maersk Oil North Sea agreed a multi-million pound contract for the Harkand Da Vinci and Harkand Atlantis to deliver subsea support on a campaign for the Flyndre development.
On Thursday, after news of its demise broke, a Maersk spokesman said: "Clearly this is very disappointing news for Harkand and particularly so for those employees who will lose their jobs.
"Harkand's workscopes for Maersk Oil will now be delivered by an alternative provider, with no impact to the Flyndre project."
A team of former Harkand executives have agreed a management buyout of the defunct oilfield services firm's US and African businesses – giving hope that 100 jobs can be saved.