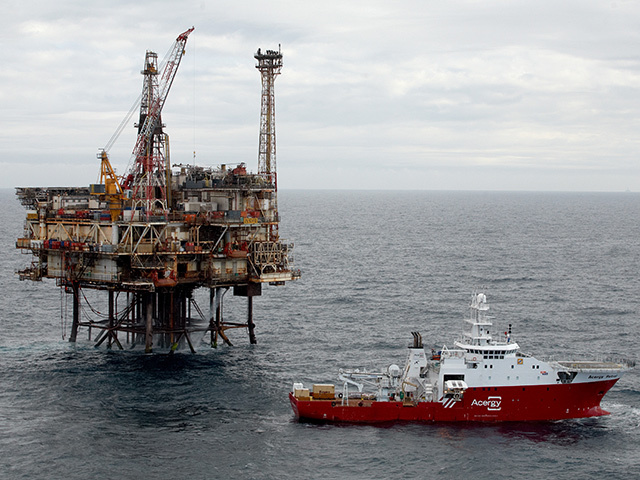 Two energy giants have distanced themselves from rumours of another $17billion mega-merger as the low oil price environment creates a febrile environment for takeover speculation.
It emerged instead that Apache Corporation met with staff yesterday to announce further job cuts, with up to 37 roles set to be cut at the Houston oil giant's North Sea operations.
A spokeswoman for Apache said in a statement that its North Sea business "will commence formal consultation with employees on proposed redundancies within its North Sea offshore operations".
She added: "This decision was made with much deliberation and was not taken lightly. It is proposed that reductions will be minimised to approximately 37 positions and will focus on optimizing the offshore organisational structure."
The statement went on to say that it was not seeking "volunteers" for redundancy, instead "selection will be based on job performance and skills".
Apache, which operates the mature Beryl and Forties fields, is unusual in the North Sea in that its targeted cost of production at $14 per barrel is well below the North Sea average.
The statement added: "While the company has made progress reducing its costs, further reductions are necessary to maintain a sustainable business and further strengthen Apache's commitment to its North Sea operations now and in future.
"A period of formal collective consultation regarding the proposals will be entered into, demonstrating Apache North Sea's commitment to its people.
"During this period, Apache's commitment to operate in a safe and environmentally responsible manner across all of its installations will not be compromised."
Both Apache and Occidental Petroleum were forced to issue statements after a website claimed that the Houston-based oil firms were set to merge in a deal reminiscent of the Shell takeover of BG Group earlier this year.
Shares in Apache rose 3% in early trading on the New York Stock Exchange until the rumour was quashed.
The spokeswoman for Apache said: "We do not comment on M&A rumours."
A spokeswoman for Oxy said it had "no knowledge around this topic".
Sources had claimed that Apache staff were being told of the takeover at town hall meetings yesterday, although doing so would have been in breach of US Securities Exchange law without notifying shareholders first through a formal filing.
Recommended for you

Employers very wary of 'no jab, no job' policy, says top oil and gas lawyer