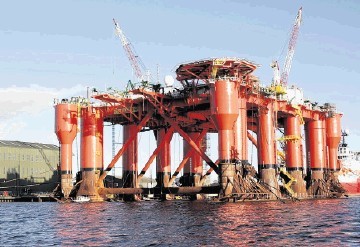 Wintershall and its drilling contractor Dolphin Drilling have been given a deadline of August 2 to tell Norwegian authorities how it will make improvements and correct non-conformities in its emergency preparedness on the Borgland Dolphin drilling rig.
Inspectors from the Norwegian Petroleum Safety Authority Norway (PSA) carried out an audit of the floater between March 30 and April 4 this year.
The audit was to verify how rig owner Dolphin, in conjunction with operator Wintershall, is working systematically on the management of emergency preparedness and the working environment.
The audit looked at how the facility's emergency preparedness organisation, equipment and systems are functioning.
The inspectors identified four non-conformities and five improvement points.
The non-conformities concern coordination of information for third-party OHSs, verification of measures, securing of loose equipment in normal operations and fire stations.
The improvement points concern working environment competence offshore, illumination of means of evacuation, evacuation of injured persons from pontoons, system for ensuring follow-up of training and drilling of the emergency preparedness organisation, and emergency preparedness analysis.
Wintershall and Dolphin have until August 20 to report on how the non-conformities will be dealt with and how the improvement points will be addressed.