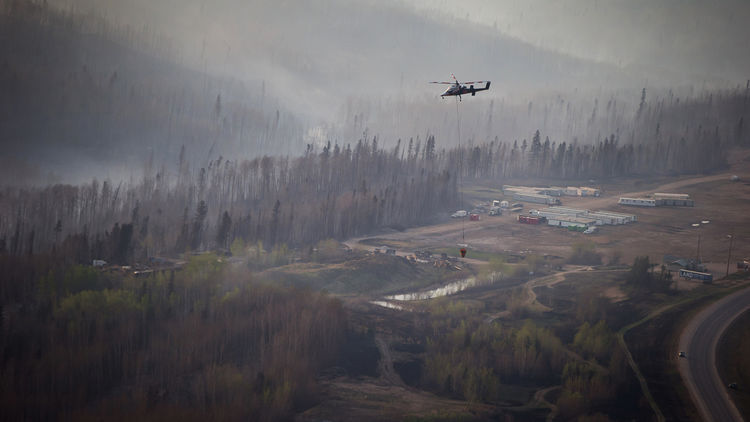 Suncor Energy Inc. restarted oil-sands operations in the Regional Municipality of Wood Buffalo, an area in Canada that includes wildfire-ravaged Fort McMurray. It's a move that enables thousands to return to work.
Suncor and other oil-sands operators took offline this month more than 1 million barrels a day of output, as wildfires spread in the region and forced evacuations and the shutdown of pipelines and power supplies. "Cooler weather and several days of precipitation" have improved conditions, Canada's largest energy company said in a statement on Sunday.
Alberta lifted mandatory evacuation orders for the last of the accommodation and production sites on Monday, which started the process of inspections by forestry and health officials to make sure they're safe. Officials say industry facilities are no longer at immediate risk as firefighters take advantage of better weather to keep the flames at bay.
Suncor said 4,000 employees and contractors are back in the region, including Fort Hills workers, with an additional 3,500 people likely to return in the coming week.
The company also reported operations are under way at the base plant mine and MacKay River, with initial production expected by the end of this week, according to the statement. No timeline was given for the joint venture with Syncrude Canada Ltd.