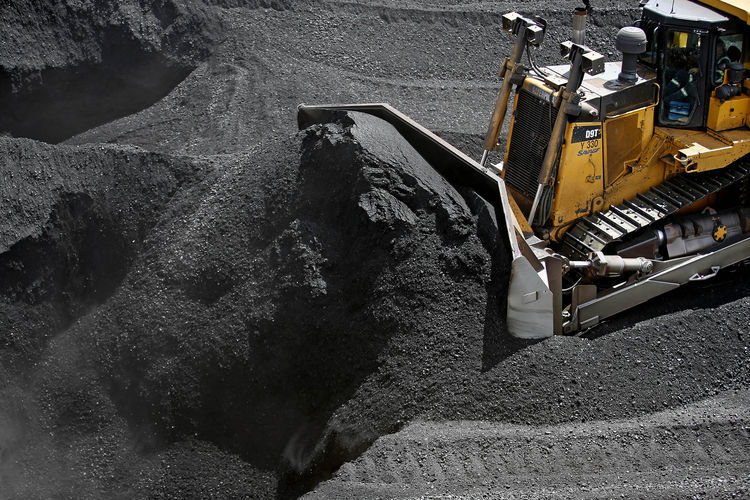 Yusuf Alireza has gone but Noble Group Ltd.'s challenges remain. The commodity trader that announced Alireza's resignation as chief executive officer on Monday as yet more assets were put up for sale, still faces the hurdle of raising about $1 billion to shore up its balance sheet.
The company maintains its plan to raise the funds through redeploying capital from low-return businesses, non-core asset sales, and other capital-raising initiatives, an external spokeswoman for the company told Bloomberg News. The proposed sale of Noble Americas Energy Solutions, announced yesterday, is supplementary to this plan, she said.
Noble Group has been under intense pressure for more than a year as the commodity rout spurred losses, its credit rating was cut to junk even as it sold its agriculture unit stake to raise funds, and executives led by Alireza batted away allegations of suspect accounting. The efforts to turn the company around now rest with new co-CEOs William Randall, Noble Group's president, and Jeff Frase, president of Noble Americas, as well as founder and chairman, Richard Elman. While Moody's Investors Service Inc. said the loss of Alireza doesn't affect its junk rating, the agency highlighted outstanding challenges.
"The change in management does not change the drivers of the negative outlook," the agency said. While the capital-raising objectives would be credit positive, if the result is lower leverage, improved liquidity, and greater stability, the successful execution of the plan remains uncertain, it said.
For a profile of Noble Group founder Richard Elman, click here.
Noble Group shares sank to the lowest close since January on Monday after Alireza's resignation amid concern Noble Americas Energy Solutions had previously been considered a core asset that contributed to profits. NAES was one of the company's crown jewels, according to IG Asia Pte's Bernard Aw. The shares climbed 3.6 percent to 29 Singapore cents on Tuesday, paring this year's loss to 28 percent after a 65 percent slump in 2015.
In May, Alireza secured fresh credit facilities totaling $3 billion that'll give Noble Group a lifeline into 2017 as his successors seek to find a buyer for the U.S. unit, as well as raise that additional $1 billion. "The successful refinancing in May of the company's bank facilities has alleviated near-term pressure on its liquidity profile for the next six to nine months," according to the Moody's report.
For a Gadfly commentary piece on the Energy Solutions business, click here.
At the urging of its banks, Noble Group has been seeking an equity investor to secure a cash injection. The company made no reference to its equity-investor search in announcing Alireza's departure. As focus shifts to what else Noble Group still has that could be sold, here's a look at the businesses that remain.
Noble Group is broadly divided into four business segments: Energy, Gas and Power, Metals and Mining, and Corporate, according to the company's annual results published in February. The Energy segment includes its oil liquids and energy coal businesses and contributed about 76 percent of annual operating income from supply chains in 2015, or $895 million.
The oil liquids arm trades fuel including crude, middle distillates and gasoline around the world and Noble Group is one of the largest gasoline blenders on the U.S. Gulf Coast. The Energy Coal business trades and markets thermal coal, predominantly originating from Indonesia and Australia.
The Gas and Power segment is made up of North Americas Energy Solutions, the gas and power distributor that the company is now looking to sell, and the Gas and Power trading arm, which includes Noble Group's liquefied natural gas business. The entire unit made $400 million in operating profit last year.
Mining and Metals made a loss $94 million in 2015. The segment is comprised of the metals unit, which trades non-ferrous metals on behalf of producers and consumers and the Carbon Steel Materials business, which focuses on supplying products to the steel industry encompassing iron ore, chrome, manganese ore, metallurgical coal and metallurgical coke.
The Corporate and Others segment incorporates Noble Group's logistics business as well investments in associates and joint ventures, which include coal miner Yancoal Australia Ltd. and Harbour Energy Ltd. This unit previously included the investment in Noble Agri, which the company sold to China's Cofco Corp. last year. It made a loss of $24 million in 2015.
Recommended for you

CMA finds Noble-Maersk merger 'could increase operating costs' for North Sea