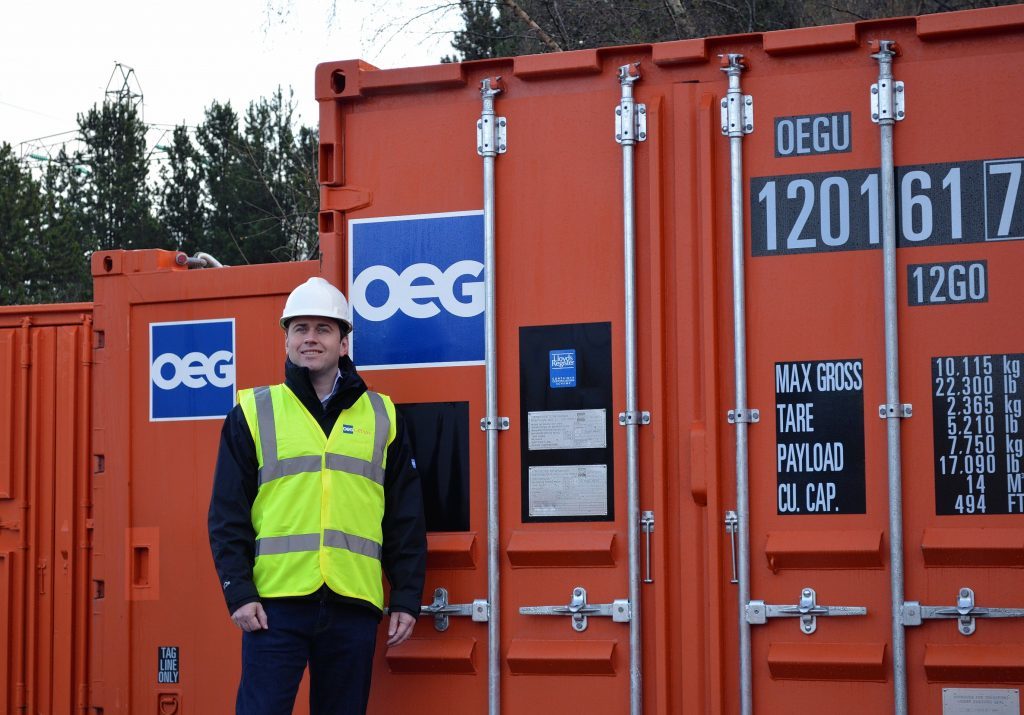 An Aberdeen-based offshore cabin and container firm said yesterday it had snapped up a rival, paving the way for its expansion into Norway, Congo and Myanmar.
The acquisition of Singapore-headquartered AOR Containers from Buss Global Holdings raises OEG Offshore's global headcount to 160 from 140.
It also adds 6,000 containers to the existing fleet of 19,000 at OEG, which was created in 2010 following a merger between Continental Offshore and Vertec Engineering.
The value of the transaction was not disclosed, though it is thought to be a multi-million pound deal.
Over the last two years more than £40million has been invested in the fleet at AOR, which turned over £2.75million in 2014 and has operations in Norway, Africa, the Far East and the Americas.
OEG chief executive John Heiton said the integration of AOR cemented the firm's position as one of biggest businesses of its type.
He said: "Securing AOR's fleet moves us into the Norwegian, Congolese and Myanmar markets for the first time, and pushes OEG further up the league table, becoming one of the two largest manufacturers and suppliers of cargo units for sale and lease worldwide."
AOR chief executive Eirik Ellingsen joins OEG as president as part of the deal, and will head up the combined companies' regional operations.
Mr Heiton said: "Eirik is a significant capture for OEG. He has extensive global experience at the helm of major suppliers of cargo carrying units, including Ferguson Group and AOR Containers."
OEG, which designs, builds, leases and sells cabins and containers for the offshore oil and gas market, has 28 main bases around the world.
The company, owned by US private equity giant Kohlberg Kravis Roberts, has taken over several rivals in recent years despite a slowdown in offshore activity in a number of regions.
Last year it bought Australian firms Oilfield and Resource Rentals and Offshore Cryogenic Services and US-based Cameron Rental and Tank.
And in 2014 OEG acquired Inverurie-headquartered OSCA Environmental Services, which specialised in the Caspian region.
OSCA had a fleet of 2,500 containers at the time of the deal.
Mr Heiton said yesterday that the takeovers were part of a consolidation strategy aimed at creating a balance between supply and demand.