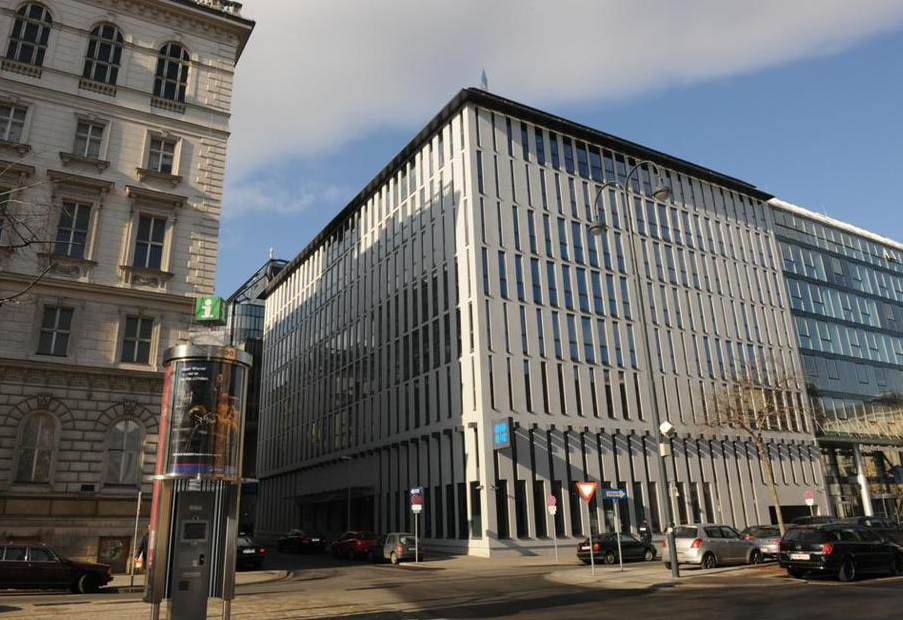 For more than two decades, the people of Vienna have witnessed a peculiar ritual that's been a firm fixture of OPEC's regular gathering: the Saudi oil minister's morning stroll.
The walk-and-talk favored by Ali Al-Naimi, Saudi Arabia's top oil official until last month, typically saw dozens of reporters turn out at dawn to accompany him down the city's famous Ringstrasse. His utterances on oil policy often moved the market. But not this time.
Al-Naimi's successor, Khalid al-Falih, brings a new style to the Organization of Petroleum Exporting Countries.
"He's very quiet," said Gary Ross, chairman of New York-based consultants Pira Energy Group.
Al-Falih was the first minister to arrive in Vienna on Monday, keeping his distance from the media as he entered his hotel by a side door. The following day he visited the OPEC secretariat, not far from the Ringstrasse, and inspected the meeting room where ministers will gather on Thursday, according to a person present during the visit.
'Careful' Approach
"Falih will be particularly careful not to make any comments to the media that might be misconstrued by the markets and will wait to see what is the consensus from the meeting," said Mohamed Ramady, a former professor at King Fahd University of Petroleum and Minerals in Saudi Arabia, who knows Al-Falih personally.
The 56-year-old minister, also chairman of state oil company Saudi Arabian Oil Co., has a tough act to follow. Al-Naimi had been in the role since 1995 and attended 70 OPEC ministerial gatherings in cities including Riyadh, Caracas, Luanda, Beirut and Jakarta as well as Vienna. His brief comments to legions of reporters, photographers and television cameras often left tourists in the Austrian capital wondering if a Hollywood star had arrived.
Al-Naimi's every expression would be scrutinized for clues to the oil policy of the world's biggest crude exporter. A cheerful spirit was often seen to signal Saudi Arabia was bullish about prices. Such close examination is reminiscent of that afforded to former long-time Federal Reserve chairman Alan Greenspan; Fed watchers would even analyze the thickness of his portfolio for clues to the direction of U.S. interest rates.
New Style
When Greenspan's successor, Ben Bernanke, took the helm, Wall Street had to learn a new language and style. And the global energy market, where traders younger than 45 have never known any other Saudi oil minister, now faces the same challenge.
With Al-Falih, OPEC watchers can expect a "no-nonsense approach" to the organization, according to Sadad al-Husseini, a former senior executive at Saudi Aramco.
Unlike Al-Naimi, who focused almost entirely on steering Saudi oil policy, Al-Falih has other big tasks ahead. As Aramco chairman, he's overseeing the company's planned flotation, while in government his ministry has been expanded to include electricity and other industries.
Clear Strategy
Being the first to arrive to Vienna, Al-Falih has given himself time to meet with other delegations and oil companies attending Thursday's summit. While he may be more reticent than Al-Naimi, he has been clear on Saudi Arabia's ability to weather the crude-market rout.
"We have the most resilient capacity within producers to take whatever the market serves us," he told an audience of global business leaders at the World Economic Forum in Davos earlier this year. "If oil prices continue to be low, we will be able to withstand them for a long, long time."
For the most part, Al-Falih will follow the strategy put in motion by his predecessor in 2014, when OPEC decided not to cut production even as prices tumbled. Al-Naimi's plan — aimed at squeezing out higher-cost producers — is showing signs of success: in the U.S., the number of active oil rigs has shrunk by a record amount, shale production is falling and companies of all sizes are cutting investment. But Saudi Arabia has also paid a price, with foreign-exchange reserves plummeting and economic growth slowing.
"We are in a new world," Pira's Ross said. "The days of OPEC managing the market is over."
Recommended for you

OPEC+ sticks to small supply hike as EU eyes Russia oil ban