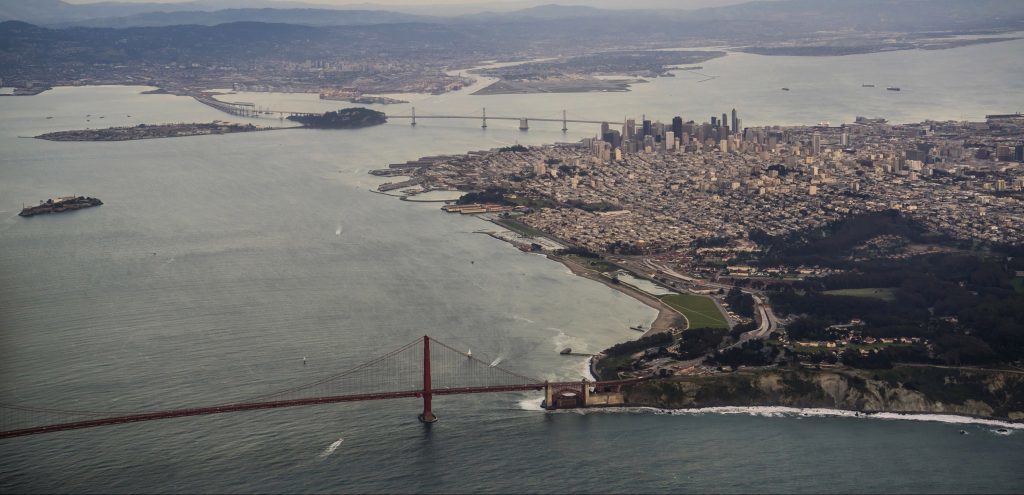 Two US federal agencies have found that fracking off the Californian coast has no signifcant impact, lifting a moratorium that was put in place earlier this year.
The news came as Scotland's Parliament discussed fracking as part of Holyrood land and reform debate yesterday (Wednesday).
The Scottish Government has introduced a moratorium on fracking while further evidence on its environmental impact is gathered.
Last week, Third Energy was given the go-ahead to frack an existing land-based natural gas well in North Yorkshire, despite protests and reviving a practice not used in Britain for five years.
The UK Government is pushing ahead with shale gas as a means to shore up the country's energy supplies.
The US findings from the Bureau of Ocean Energy Management and the Bureau of Safety and Environmental Enforcement revealed that analysis showed that fracking had minimal impact if was conducted according to permit requirements.
The BSEE analysed well stimulation treatments on 23 oil and gas platforms off California's coast between 1982 and 2014.
The environmental assessment looked at fracking as well as effects from waste water that is disposed in the process.
"Drawing on the best available science, the environmental assessment provides information and analysis on the use of well stimulation treatments in federal waters offshore California. The comprehensive analysis shows that these practices, conducted according to permit requirements, have minimal impact," said BOEM Director Abigail Ross Hopper.
"BSEE is fully committed to safeguarding the environment," said BSEE Director Brian Salerno. "Anyone familiar with our regulations understands that they not only address worker and operational safety, but also require the industry to function as environmental stewards. We consider vigorous environmental enforcement central to the Bureau's mission."
The agencies looked into oil and gas platforms on the Outer Continental Shelf, in federal waters. Waters within three miles of the coast are subject to stricter state rules.
Randall Luthi, president of the National Ocean Industries Association, welcomed the findings.
He said: "[The] report by BOEM and BSEE reaffirms what our industry already knows: there are no significant environmental impacts from offshore fracking.
"Unlike the hyperbole released by many of the extreme environmental groups, the EA's findings are backed by ground-truthed science and are a testament to the hardworking men and women of our industry."
The environmental group that brought the lawsuit said it would consider filing another suit.
"The Obama administration is once again putting California's beautiful coast in the oil industry's cross hairs," said Miyoko Sakashita, director of the Center for Biological Diversity's Oceans program. "Our beaches and wildlife face a renewed threat from fracking chemicals and oil spills.
"New legal action may be the only way to get federal officials to do their jobs and protect our ocean from offshore fracking."
Companies still need to go through the federal application and permitting processes to frack at individual sites.