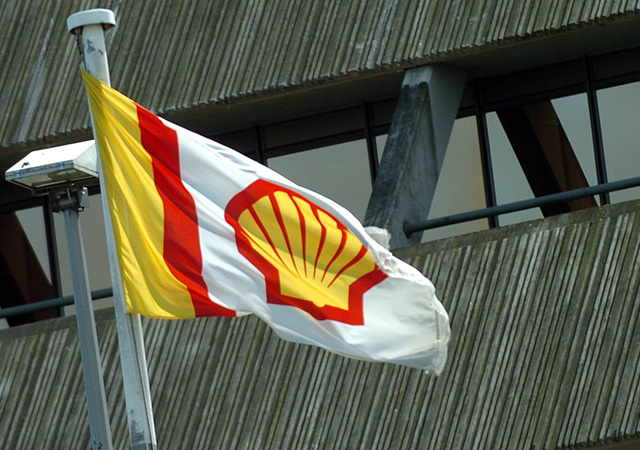 Oil giant Shell has marked its entire North Sea portfolio as part of its "cash engines" business – one of the three main areas of focus for the firm in coming years.
Shell boss Ben van Beurden also confirmed it saw one of the largest undeveloped gas discoveries in the UK Continental Shelf (UKCS) as an "opportunity" for Shell despite high costs having delayed the project before its £36billion mega-merger with BG Group.
Mr van Beurden said the Jackdaw discovery, a high-pressure high-temperature project in the central North Sea – was "part of the opportunities set we see going forward", although he added that no decision had yet been made to invest in the project.
In a capital markets update yesterday, Shell said it will now focus on three areas – "cash engines", "growth priorities" and "future opportunities".
Cash engines will encompass conventional oil and gas, integrated gas, oil sands mining, and oil products. Growth priorities will cover deep water and chemicals. Finally, future opportunities will include shale and new energies, including solar and biogas.
Mr van Beurden estimated that around two thirds of the firm's global portfolio is in the "cash engine" category, including its entire merged North Sea assets.
However would not be drawn yesterday on what assets might be sold as it forges ahead with its plan to shed assets worth £20.8billion – representing 20% of its global assets – over the next two years.
Shell revealed it would exit up to 10 countries in a bid to free up cash flow.
The group said sales would focus on assets that are mature or non-operated which could yet describe a number of its positions in the North Sea, although the company stressed it would not sell at "giveaway prices".
Simon Henry, the company's chief financial officer said regarding sales that "if it takes a little longer to preserve shareholder value then so be it".
Shell also said it plans to dramatically scale down investment and look for more cost savings as it attempts to adapt to a "lower forever" oil price environment.
The oil giant said spending will be slashed by 35% to between £17.3 billion and £20.8billion over the next four years.
The firm also expects to make £3.1 billion in efficiency savings from its merger with BG, up from its previous estimate of £2.4 billion.
As part of this, Shell last month revealed it would cut 475 jobs in its North Sea operations.
The Jackdaw project, part of BG Group's portfolio before its tie-up with Shell, was put on hold in 2014 as expected costs were thought to have spiralled past £3billion.
Recommended for you

Shell's emissions to rise on LNG focus, report claims