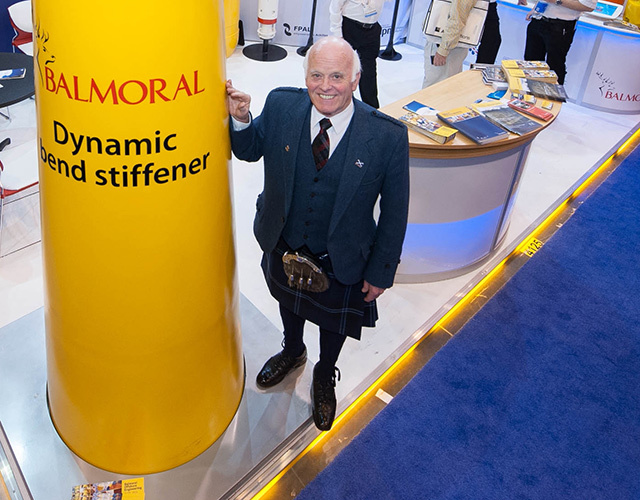 Five north of Scotland private businesses are among the Top 200 UK firms for international sales growth.
Westhill-based catering firm Entier was the best placed of those five, jumping 40 places to 43rd.
It is the third consecutive year Entier has made it onto the HSBC International Track 200 league table, which was published yesterday.
Rothes firm Forsyths, which manufactures stills for whisky distilleries and also produces goods for the international oil and gas market, ranked 53rd, while Fochabers-based soup-maker Baxters was 72nd.
Engineering firm Balmoral Group climbed 59 spots to 81st and Brewdog was in 118th position.
Entier notched up £13.7million worth of international sales last year, an average annual increase of 63.51% over the past two years, the report said.
The company was established in 2008, originally catering for the North Sea oil industry but now operates globally.
Entier chief executive Peter Bruce said: "Appearing on this respected list for the third year in a row demonstrates our sustained growth in the global marketplace. Coupled with our recent Queen's Award we are honoured that our dedication to international growth has been recognised.
"These two awards confirm my belief in our strategy to continue to grow our business internationally".
Jim Milne, chairman and managing director of Balmoral Group, said: "The movement reflects the long-term focus we've put on international business development and should be viewed as encouragement to others in the challenging times facing the oil and gas sector at the moment.
"Our intent is to continue the growth pattern by opening up further export opportunities for both our offshore- and civil engineering-related divisions."
Amanda Murphy, UK head of corporate banking at HSBC, said: "International Track 200 is a great reflection of the value of building connections overseas.
"The world is getting smaller and for ambitious businesses, the opportunities to source goods and services and to grow organically via international trade, digitally or on the ground, are easier than ever. I'm delighted to see so many HSBC-backed mid-sized firms making such a strong impression on the world stage."
Recommended for you

Decommissioning and renewables work spurs on Ace Winches to huge jump in sales