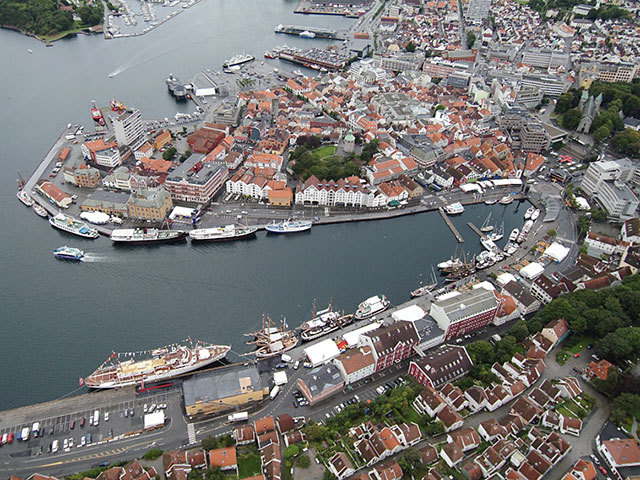 The organisers of an oil and gas trade show in Stavanger are expecting a slight decline in the number of attendees at the biannual event this year due to the effects of the low oil price.
But ONS, which is run by a not-for-profit foundation, has invited a record 400 speakers from across the globe and expects to fill nine exhibition halls – including a new one built this year for the event – which has shown dramatic growth since 2010.
ONS, which takes place 29 August to 1 September this year, is expecting a number of high profile international oil gas companies and leaders to be involved this year's proceedings. Speakers will include top global figures including former BP chief executive Lord Browne, Ryan Lance, chairman and chief executive of ConocoPhillips as well as the managing director of the National Iranian Oil Company, Roknodin Javadi, who is also the country's deputy oil minister.
Attendees will also be able to see sessions involving F1 racing driver Marcus Ericsson speaking about leadership and Sir John Scarlett, former M16 chief, discussing security risks.
Leif Johan Sevland, president and chief executive of the ONS Foundation, was in Aberdeen yesterday for a flagship event heralding the links between the two cities.
He said: "We have been working – getting up early and late to bed. We said we wanted to make something special this year."
ONS 2014 was attended by over 90,000 visitors, and organisers said it will retain its position as the second largest global oil and gas event behind the Offshore Technology Conference (OTC) in Houston. Last year, Aberdeen's own biannual Offshore Europe event – which alternates years with ONS – attracted 55,947 delegates, down slightly from 2013 when crowds hit a record 63,000.
"We expect the exhibition to be around the same size as last time – maybe a bit bigger," said Mr Sevland.
"What the industry has been through for the last year we don't expect 90,000 people. But we are pleased if it is high level people who come to the exhibition.
"There's less people in the industry, we are part of that reality. But we are going to show you one of the finest exhibitions in the world."
The event, which will be opened by Crown Prince Haakon and Norwegian prime minister Erna Solberg, will also focus on renewable energy as well as offering a programme specifically aimed at encouraging young people to enter the industry.
Mr Sevland said: "When I meet people in the industry I feel they would like to be a part of the solution not part of the problem.
"We need to take on C02 and take on that responsibility. We need to work to find the answers.
"We are looking to a low CO2 emission society. We need to produce oil and gas much cleaner, we need see about carbon capture and storage, we have to do research and we also have to support renewables – as Statoil is doing in offshore wind and Total is doing with solar."
Recommended for you

Omicron variant casts shadow over major oil and gas conference