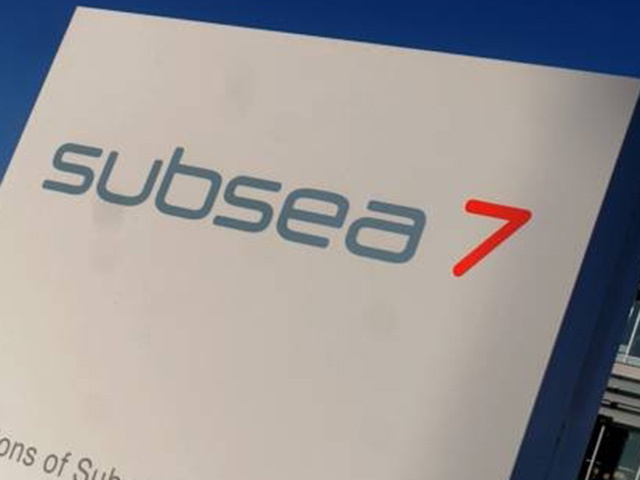 Subsea 7 is to cut its global workforce by another 1,200 and has confirmed up 430 jobs will go in the UK as part of the company's global resizing and cost reduction measures.
The company has advised staff in Aberdeen, Glasgow and London it will be entering a formal consultation. The business will reduce its UK workforce by up to 430 by the end of quarter one in 2017, with most of those jobs going in Aberdeen.
It plans to resize its global workforce to approximately 8,000 by early 2017, down from the current level of 9,200.
It said "continued difficult business and economic conditions in the oil and gas market" had caused it to undertake a second phase of global resizing and cost reduction measures, beginning this year.
As the company commenced the latest consultation process, Phil Simons, Vice President for UK & Canada, said: "Today's difficult decision is a regrettable consequence of the prolonged and challenging environment the oil and gas supply chain is now experiencing, particularly in the north-east of Scotland.
"Unfortunately, the rapid decline in project awards, increased cost pressures and market unpredictability, necessitates further streamlining of our structure and processes to protect our business and the skilled services we provide.
"I understand the dramatic impact these changes will have on our workforce and their families. I wish to reassure them that we will do all we can to support them through this process, to ensure they are treated with respect, compassion and sensitivity during this difficult time. Every effort will be made to limit the number of compulsory redundancies."
Consultation with employees and employee representatives will take place on a local basis and consultation processes have begun in Norway and the UK, the company said.
"Subsea 7 remains fully committed to preserving the critical skills, expertise and assets it requires to realise greater project value for its North Sea clients, without compromising on quality and safety," the company said in a statement.
Its fleet of active vessels will be managed commensurate with the projected workload. Up to five vessels are scheduled to leave the current active fleet by early 2017, based on stacking owned vessels and returning chartered vessels when existing contracts expire.
These cost reduction and resizing measures, together with those already initiated since the start of the year, are expected to deliver approximately $350 million in annualised cost
savings, the company said in a statement.
Chief executive Jean Cahuzac, said: "The reduction in the size of our workforce is a necessary step to maintain our competitiveness and protect our core offering
through the oil price cycle.
"We remain confident in the long-term future for deepwater oil and gas production. We are committed to retaining our core capabilities and developing our leading market position through a strategy focused on differentiation delivered by our people, assets and technology," Cahuzac added.
Neil Gordon, chief executive of Subsea UK, said: "While hugely disappointing and devastating for those affected, these redundancies don't come as a surprise. Our recent survey revealed that most subsea companies have seen a fall in revenues as a result of project delays or cancellations.
"There is no doubt there will be further job losses in subsea this year as the impact trickles down the supply chain. Until the oil price collapse, the subsea sector was worth around £9billion to the UK and supported 53,000 jobs, contributing significantly to our balance of trade with over £4billion in export revenues and recognised as a world-leader with 43% of the global market.
"Companies have to reduce costs, which inevitably involves cutting jobs, but we must be careful that we are not cutting too deeply into our capability, losing valuable skills we will need in the recovery, albeit a recovery that is going to be much slower than in previous downturns."
Gordon added: "We recently took these messages to Westminster because we need our political leaders to understand the importance of the sector and the challenges it's facing. Investing in and supporting the sector is not just about the North Sea, it's about protecting our globally recognised supply chain and its ability to drive up UK exports, safe-guarding and creating jobs in the longer term.
In May 2015 Subsea 7 said it planned to cut its workforce by almost 2,500 (around 20% of its total) and reduce its fleet by up to 11 vessels.