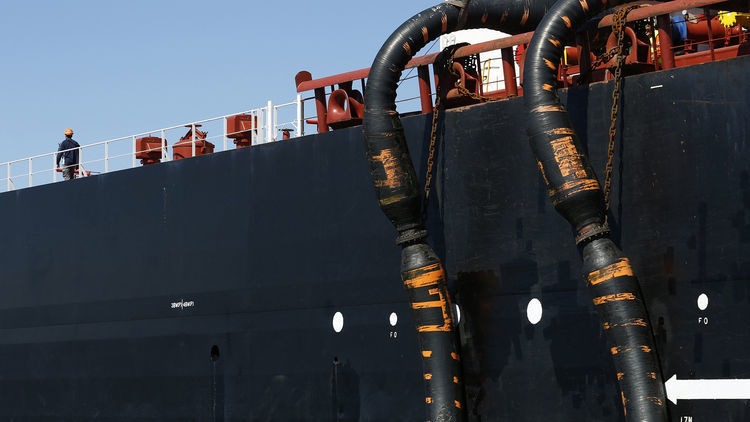 OPEC said its oil revenue plunged by $438billion to a 10-year low last year, as an increase in export volumes failed to compensate for the collapse in prices.
The Organisation of Petroleum Exporting Countries earned $518.2 billion in 2015 from the sale of crude and refined fuels, the lowest figure since 2005, the group's Vienna-based secretariat said in its Annual Statistical Bulletin.
It boosted exports by 1.7 percent to 23.6 million barrels a day, maintaining its share of global markets, as Iraq increased output and Saudi Arabia pressed on with a policy to squeeze rivals.
Oil futures tumbled by 35 percent last year as U.S. crude production held up despite the Saudi-led strategy to pressure OPEC's competitors with lower prices.
Crude has since recovered, rising almost 90 percent in London from the lows reached in January, as U.S. output retreats and disruptions from Canada to Nigeria help whittle away a global surplus.
The organization's exports increased by an average of 400,000 barrels a day in 2015, raising its share of global production for the first time in four years, by 0.2 percentage points to 43 percent. Still, that wasn't enough to compensate for the price rout.
As a result of the lost revenue, OPEC nations recorded their first current account deficit since 1998, at $99.6 billion, compared with a surplus in 2014 of $238.1 billion, according to the report.
Exports from Saudi Arabia, which has steered the group's policy often in defiance of poorer members like Venezuela and Algeria, were steady last year at 7.163 million barrels a day.
The kingdom's production rose by 4.9 percent to 10.193 million a day, according to the report.
While drilling activity declined in OPEC nations last year, with the number of rigs dropping by 60 to 887, the drop-off in other parts of the world was far more severe, the report showed.
Recommended for you

Oil Ekes Out a Gain as OPEC-Led Rally, Demand Outlook Fade