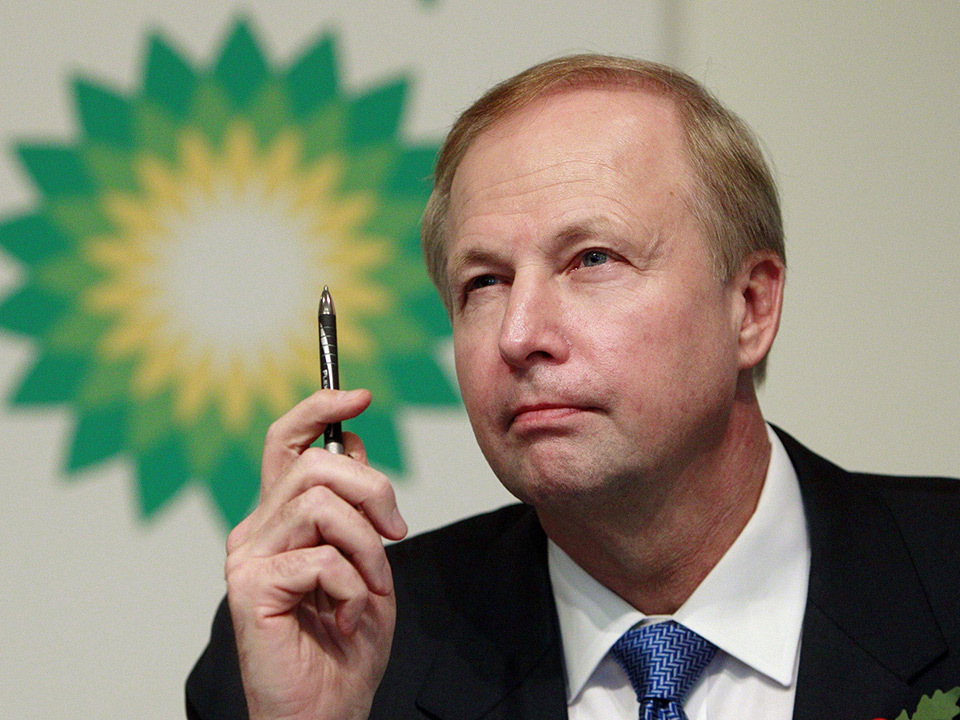 Rising petroleum demand in China, North America and Europe will help bring global oil markets into balance this year, BP Plc Chief Executive Officer Bob Dudley said.
"Global supply and demand recently have moved toward a better balance, and we expect this trend to continue into the second half of 2016 and probably reaching a balance by the end of the year on a daily basis," Dudley said in a speech to the Economic Club of Washington, D.C. As stockpiles are drawn down, oil prices will probably reach $50 per barrel by the end of the year and $50 to $60 next year, Dudley added.
Crude prices in New York have rebounded by about 90 percent since hitting a 12-year low in February, hovering around $50 a barrel, as U.S. output has declined and disruptions in Nigeria and Canada pared supplies. It's still worth less than half its peak price in mid-2014 though, which has forced BP and other producers to slash spending and defer new projects. That approach should continue even as BP works to replenish naturally declining reserves.
"We're not expecting the days of $100 oil to return anytime soon, so we must maintain our discipline and continue to improve our productivity or we won't survive," he said. "We've got about 40 projects that look economic between now and the early 2020s that we can see."
BP, one of the largest producers in Alaska, is working to sweep more oil out of the aging Prudhoe Bay field, nearly four decades after production began. Dudley emphasized continued North Slope oil production is important to sustaining flows on the Trans Alaska Pipeline System, but said natural gas could be even more important to the state's economic and energy future. BP is working with Exxon Mobil Corp. and ConocoPhillips to advance a liquefied natural gas export project in Alaska.
"The future of Alaska is probably its natural gas," Dudley said. "While the oil will continue," he added, "natural gas has got a great future."
BP has zealously protected dividends under Dudley's watch, after a brief suspension following the 2010 Gulf of Mexico oil spill. Dudley described the experience as instructive. He said he met U.K. residents, who make up 40 percent of the company's shareholders, who were devastated by the decision at the time.
Carbon Pricing
Dudley also emphasized the importance of "a price on carbon" to allow "a stable, orderly transition to a lower-carbon future," since oil and gas will remain a significant part of the world's energy mix for decades to come. Other oil companies, including Exxon, have advocated a price on emissions of carbon dioxide, a greenhouse gas that contributes to climate change.
"After investing $8 billion in low-carbon energies over the past decade, we've learned the hard way that carbon pricing is crucial to helping renewables compete on a global scale," Dudley said. "But it must be done in a way that doesn't favor particular ways to reduce emissions, doesn't discourage the development of still-unknown technologies and doesn't disadvantage the U.S. in global competition."