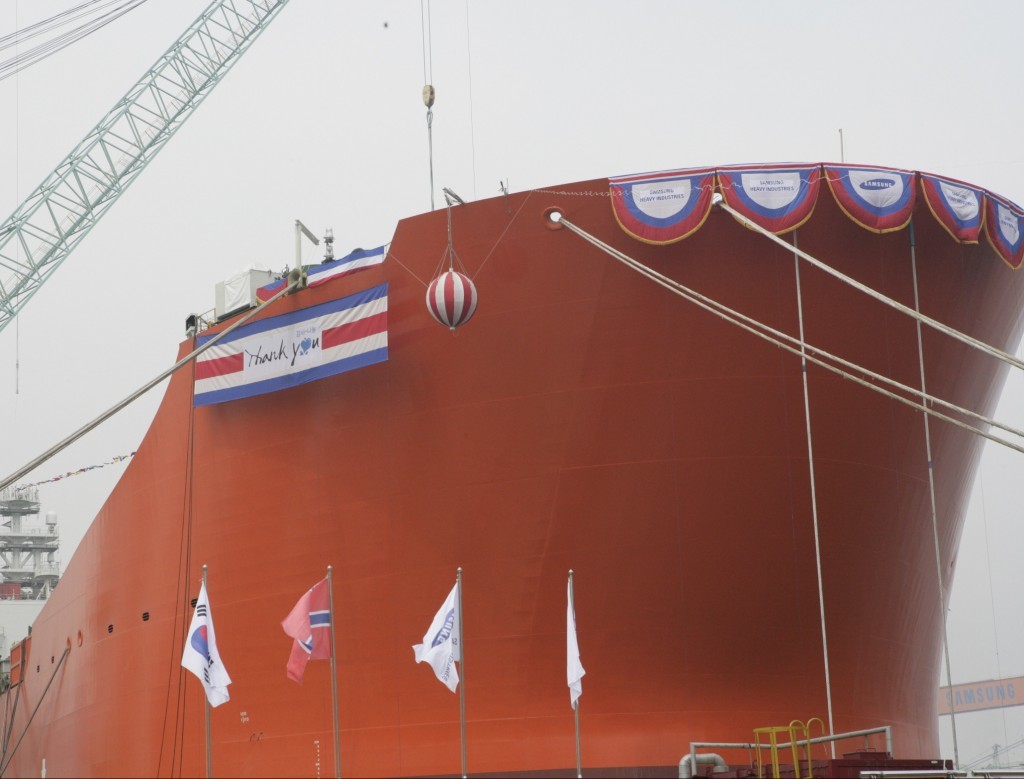 Statoil's aweseome Mariner B floating storage unit has set saidl on its 18,000 mile journey to the North Sea after leaving the Samsung construction yard in South Korea.
The 255 meter long (FSU) is expected to take around 75 days to reach UK waters.
Mariner B has a storage capacity of 850,000 barrels of oil and are built to be operated on the field for 30 years without docking.
"This is an important milestone for the Mariner project," says Johan Johansen, Statoil's vice president for Operations on the UKCS.
"Following last year's successful installation of the steel jacket for the Mariner A platform, we are now getting another key component in place on the field."
2016 will also see the start of a pre-drilling campaign of production wells.
"We are very much looking forward to increasing our operational activity," Johansen says.
Mariner B will have the conventional role of receiving, storing and offloading the oil produced at the field, but will also play a role in the production process as storage for diluent, which will be mixed with the heavy Mariner oil during the production process to enhance processing and increase the value of the crude.
Being towed at a speed of around eight knots, Mariner B is expected to arrive at Nigg Energy Park, north of Inverness, in early September.
At Nigg a fiscal metering package, fabricated locally, will be installed on the vessel before it continues out to the field, 95 miles east of Shetland, where it will be anchored, hooked up to risers and carry out other tie-in and pre-commissioning activities.
OSM Offshore Aberdeen was awarded the FSU management contract last year, supplying all operations, maintenance and marine crew services to Mariner B.
ESS Offshore has been awarded the offshore catering and facilities contract for both Mariner A and B.
Mariner B can accommodate up to 32 personnel and will be available for continuous operation in harsh weather conditions, including shuttle tanker activities and helicopter operations. During normal operations, it will have a crew of 15.
The development of the Mariner field will contribute more than 250 million barrels of reserves with average plateau production of around 55,000 barrels per day.
Recommended for you

Shell Penguins FPSO sets off for North Sea – via Haugesund