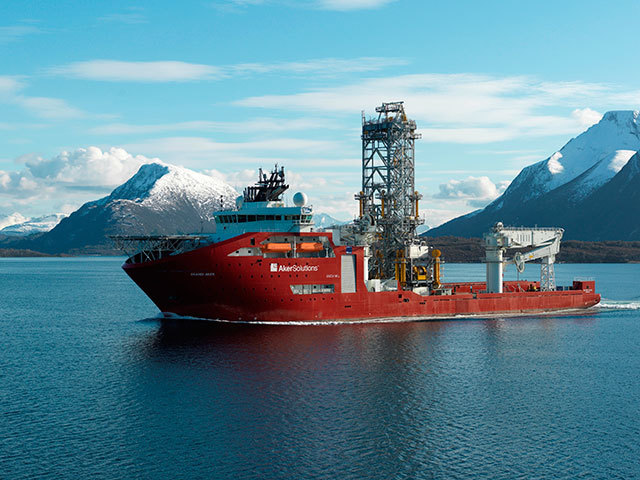 Aker Solutions' strategy to target contract wins outside Norway is starting to pay off.
The service firm won NOK 3.4billion in orders in second quarter of this year, including a contract of more than NOK1billion to deliver its longest-ever umbilicals system at the Zohr gas field offshore Egypt.
The order backlog was NOK 35billion at the end of the quarter, of which almost two-thirds were for projects outside Norway. It won 29 study deals for projects in Norway, Australia, Asia Pacific and West Africa in the second quarter.
It has liquidity buffer of 7.9billion kroner and managed to decrease its debt from NOK1.8billion to NOK1.3billion.
"In the shadow of extensive industry challenges, we continued to deliver on operational improvements and our streamlining process," said Luis Araujo, chief executive officer of Aker Solutions.
"We have maintained steady margins and delivered strong execution. Our healthy backlog and solid finances will stand us well now and when the market recovers."
Aker is currently targeting 30% costs savings throughout the business in bid to achieve a minimum of NOK9billion by the end of next year.
A company statement added: "The markets are challenging and projects are being postponed across the industry. But cost cuts are driving down break-even costs, which may allow some major developments to be sanctioned in the next 12-18 months. While offshore Norway is largely expected to remain subdued, there are signs that the region may start to see a gradual recovery from 2017. Aker Solutions' greatest growth potential is outside of Norway, where the company has been expanding. Tendering activity remains steady and totals about NOK35billion.
"Aker Solutions is well-placed in key growth regions of the global deepwater and subsea markets to provide the capabilities and technology to tackle the challenges of lowering costs and improving recovery rates."
Recommended for you

Equinor extends Aker Solutions maintenance contract at Johan Sverdrup