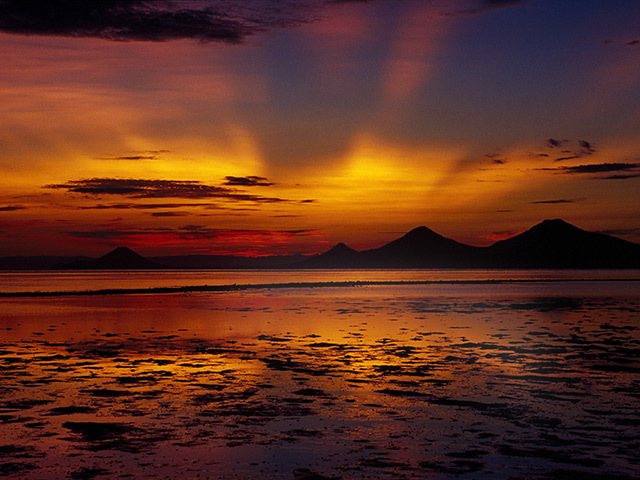 Exxon Mobil Corp. made an indicative takeover proposal for InterOil Corp. that topped a competing $2.2 billion bid for the owner of trillions of cubic feet of natural gas discoveries in Papua New Guinea, a person with knowledge of the matter said.
Exxon is still conducting due diligence and hasn't yet submitted a formal offer, the person said, asking not to be identified as the information is private. There's no certainty that any definitive bid from Exxon would be deemed superior to the existing buyout agreement with Oil Search Ltd., according to the person.
Exxon is targeting gas fields in the highlands of the South Pacific nation that hold enough fuel to supply every household in California for four years. The reserves would underpin a boom in exports of liquefied natural gas, or LNG, from Papua New Guinea, where Exxon already operates a $19 billion LNG complex.
The nation has lower building costs than rival LNG sources, making it a more attractive place to invest in an oversupplied worldwide market for the seaborne fuel. Exxon's involvement would increase the probability of synergies between Exxon's plant and InterOil's yet-to-be-built facility, known as Papua LNG, according to Sanford C. Bernstein & Co.
'Natural Alignment'
"It de-risks the project further and suggests that the Papua LNG project is more likely to move forward," Bernstein analysts including Neil Beveridge wrote in a Tuesday research note. "This drives a natural commercial alignment between parties."
Reuters reported the proposal from Exxon earlier, citing unidentified people. A spokesman for Exxon declined to comment.
Exxon has pursued InterOil's assets in the past. In May 2013, the Irving, Texas-based energy explorer entered exclusive talks to acquire a stake in InterOil's Papua discoveries, estimated at the time to hold the equivalent of 9 trillion cubic feet of recoverable gas. The talks collapsed later that year for undisclosed reasons.
InterOil's gas fields are closer to the coastal site of its proposed LNG plant and the pipeline that would feed it cuts through a less densely populated region than Exxon's holdings in the country, according to a presentation published on InterOil's website. If all goes according to plan, InterOil's LNG exports would commence in the early 2020s.
Shareholder Recommendation
For Exxon Chairman and Chief Executive Rex Tillerson, capturing InterOil's discoveries would help staunch production losses and add reserves after a $35 billion wrong-way bet on U.S. gas and a Russian exploration venture interrupted by international sanctions.
"There are various processes that need to be completed, including due diligence, before the board can formally decide whether to change their existing recommendation to shareholders," InterOil said in an e-mailed response to Bloomberg queries on the reported bid.
Oil Search plans to divide InterOil's assets with French producer Total SA if its bid is successful, paving the way for cooperation between its partners at the Pacific nation's two separate LNG ventures. InterOil's stock has advanced 55 percent this year in New York, more than erasing 2015's 36 percent loss. Exxon has risen 21 percent so far in 2016.
InterOil said June 30 it received an unsolicited, non-binding proposal from a suitor it didn't identify. Oil Search would have three days to match any superior offer, according to a June 24 InterOil filing.
Recommended for you

Indonesia approves ExxonMobil drilling plan at giant Cepu Block