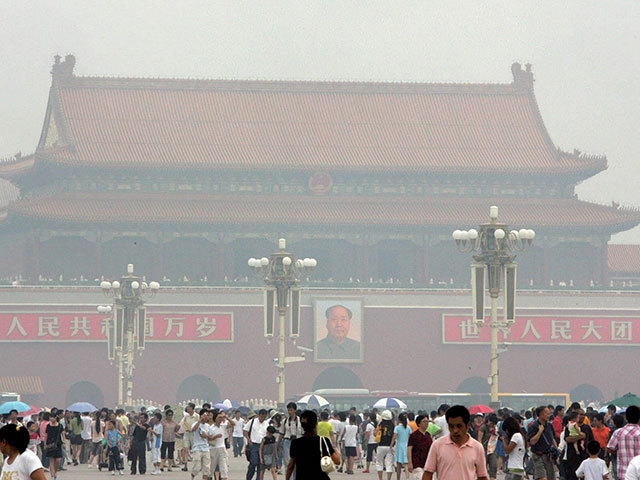 China processed a record amount of crude oil into fuels during both June and the first half of the year amid sustained profit margins and as private refiners boosted operations.
Crude refining last month rose 3.2 percent from a year earlier to 45.08 million metric tons, or a record 11 million barrels a day, according to data released by China's National Bureau of Statistics on Friday. Processing climbed 2.8 percent to 267.35 million tons (10.77 million barrels a day) during January to June.
Margins for larger, state-owned refineries in June were at $9 to $10 a barrel, lower than $16 in the first quarter though still "quite decent" compared to about $8 a year ago, according to Amy Sun, an analyst with ICIS China, a Shanghai-based commodity researcher. Independent refineries, known as teapots, have been increasing output after they were allowed to directly import crude as part of a government overhaul of the energy industry.
"Oil refining in the second half year traditionally increases from the first six months, and this year there will be a new refinery coming online," Sun said by phone. "The robust outlook for oil processing will give some support to the nation's crude imports."
China boosted inbound oil shipments by 14 percent between January and June from the same period a year earlier. PetroChina Co. will start a new 261,000-barrel-a-day refinery in Yunnan province in October, which will be fed by imported crude.
Run rates at independent refineries averaged over 45 percent in first half of the year, according to ICIS China. That compares with about 43 percent in 2015. However, teapots will shut 45.7 million tons of capacity for scheduled maintenance between July and September, reducing their quarterly refining volume to the lowest this year, it said.
The nation's total refining runs will stay flat between July and September as state-owned giants China Petroleum & Chemical Corp. and PetroChina Co. restart plants after maintenance in the second quarter, according to ICIS-China.
Recommended for you

UK backs US oil release plans with eye on controlling prices