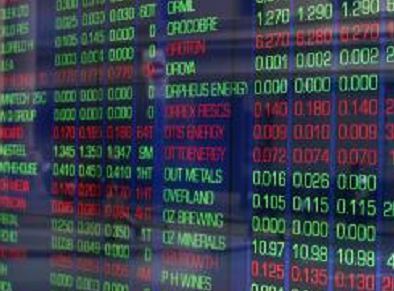 CNOOC Ltd.'s decision this week to idle part of its Long Lake oil-sands operation in Alberta comes after five years of problems cemented the site's reputation as one of the most troubled projects in the region.
Long Lake, which CNOOC first got involved with in 2011 as part of a takeover of heavily indebted Opti Canada Inc., has never reached its production capacity and has been plagued by accidents, including workers' deaths, explosions and pipeline spills. The operation experienced cost overruns and underperformance before CNOOC gained complete ownership when it paid about C$15 billion in 2013 for Nexen Energy.
The site in northeastern Alberta combines of steam-assisted extraction and upgrading that removes the impurities and converts the thick bitumen into synthetic crude. The upgrader's small size and carbon footprint mean it's costly to operate, said Robert Skinner, executive fellow at the University of Calgary's School of Public Policy.
"They're losing money left, right and center," he said. "There have been a whole series of whacks against them."
CNOOC finally gave into the problems Tuesday and mothballed Long Lake's upgrader, scaled back production at the site and laid off 350 workers. The upgrader, which processes bitumen into light synthetic crude oil, can't be feasibly repaired in the short term. That means Long Lake will produce about 27,000 barrels a day of diluted bitumen in the next month, a fraction of the output of larger competitors such as Syncrude, with daily capacity of 350,000 barrels. And CNOOC will earn less on the bitumen sales than it did on the synthetic crude from the upgrader.
CNOOC Nexen Energy spokeswoman Brittney Price didn't respond to questions about the company's Long Lake operations.
CNOOC's purchase of Nexen coincided with a record volume of acquisitions of Canadian energy assets by Chinese companies. Since then, the company suffered an explosion in January, following an oil spill a year ago caused by a pipeline leak. Even before that, Long Lake had failed to deliver results the company expected.
Nexen executives said in December 2011 the company had spent C$4.5 billion over the previous decade, with cash flow expected to be C$100 million for 2012 at the site, "low for the investment" and a "disappointment for investors," said then-Chief Executive Officer Marvin Romanow during a conference call. Two months later, Romanow was fired and replaced by Kevin Reinhart, who admitted to investors that Nexen had failed to understand the geology of the bitumen reserves.
Of the 90 wells the company developed as it was building the project, only one third were considered good reserves, Reinhart said at the time. "If you don't get the reservoir understanding right, it's very unlikely you're going to get your development strategy correct," he said.
The purchase of Nexen by CNOOC was first announced in July 2012 and approved by the federal government at the end of that year after much controversy about protecting Canadian resources. The scale of the reserves, about 167 billion barrels of oil available using current technology, the world's third-largest pool of the fossil fuel, means that outside investment is necessary to develop the oil sands, observers have said.
"When they bought Nexen in 2012, there was a gold rush mentality and the Chinese were anxious to get in," said Skinner.
Recommended for you

CNOOC confirms first oil from delayed Buzzard Phase 2 project