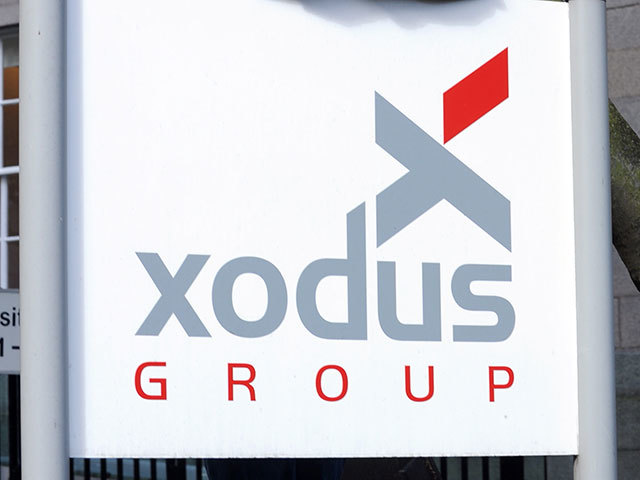 Xodus Group said last night it had received a £50million boost to net assets through a fresh investment from its majority shareholder, Japan's Chiyoda Corporation.
Wim van der Zande, the Aberdeen-based energy industry engineering consultancy's chief executive, said the recapitalisation strengthened the firm's financial position and ability to secure clients and work.
He was speaking after it emerged Xodus Group Limited, the group's subsidiary operating primarily in the UK and Abu Dhabi, shed 75 jobs amid a sharp slump in sales last year.
The company also suffered further hefty losses – £18.8million before tax – following a plunge into the red in 2014, while costs of more than £1.5million for its final salary pension scheme took the total over the past two years to more than £3.7million.
Including three directors, the firm employed 252 people on average last year – down from 327 in 2014.
Mr van der Zande said: "The continued low oil price made for tough market conditions in 2015 as margins tightened and projects stalled.
"In common with organisations across the oil and gas supply chain, Xodus Group has been impacted.
"However, the company's majority shareholder, Chiyoda Corporation, underlined its continued confidence in Xodus with a recapitalisation of the company in June 2016 which has secured and strengthened our position.
"We have a clear strategy in place to manage the business through the downturn so the company is well-positioned to grow when market conditions improve."
Group net assets had increased by £50million, thanks to Chiyoda "securing the company's position and enhancing its ability to secure new clients and work", he said.
He added: "With tight market conditions continuing for the foreseeable future, Xodus has adapted its offering and operations to low barrel prices.
"The next 12 months will see Xodus focusing on operational performance. They will also see the continuation of our expansion into eastern Europe and Asia Pacific regions which began earlier this year."
Mr van der Zande said the coming year would additionally see "continued growth in our asset support services and expansion in our range of innovative proprietary tools and techniques".
Yokohama-based engineering company Chiyoda acquired a majority stake in Xodus about three years ago.
In 2014, the two firms teamed up with Italy's Saipem to create what was hoped would become a global oil and gas subsea giant.
Recommended for you
X

OGUK calls for "joined up thinking" ahead of new energy minister appointment